Love where you live.
Our team of designers, horticulturalists, and craftsmen can make it happen.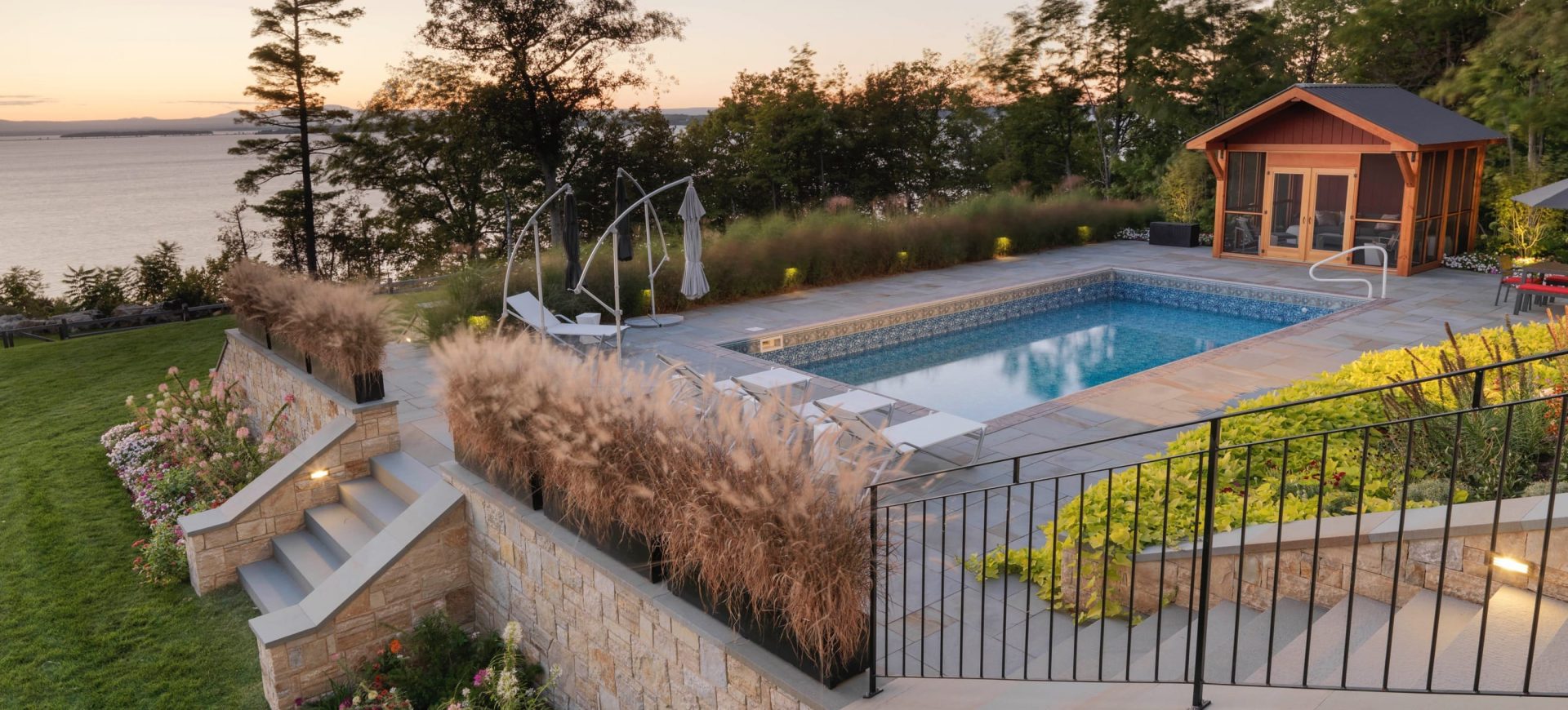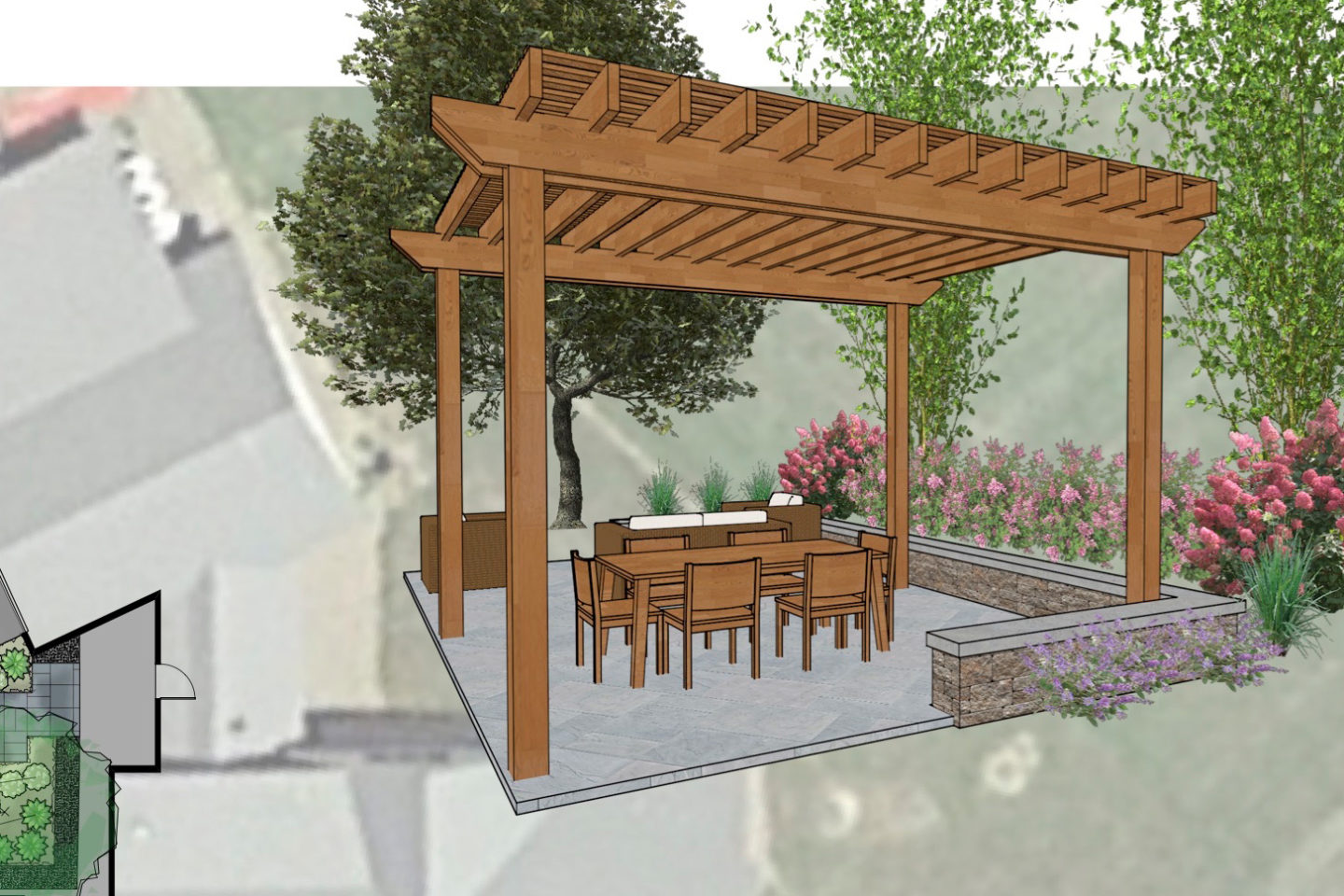 Landscape Design
Residential Design & Build
At di Stefano Landscaping, we put pretty things in place but we do it for a reason – because they perform a function that improves a property in both aesthetic and practical ways. Intelligent landscape design can reduce heating costs, frame or block views, soften noise pollution, and substantially increase property value and curb appeal.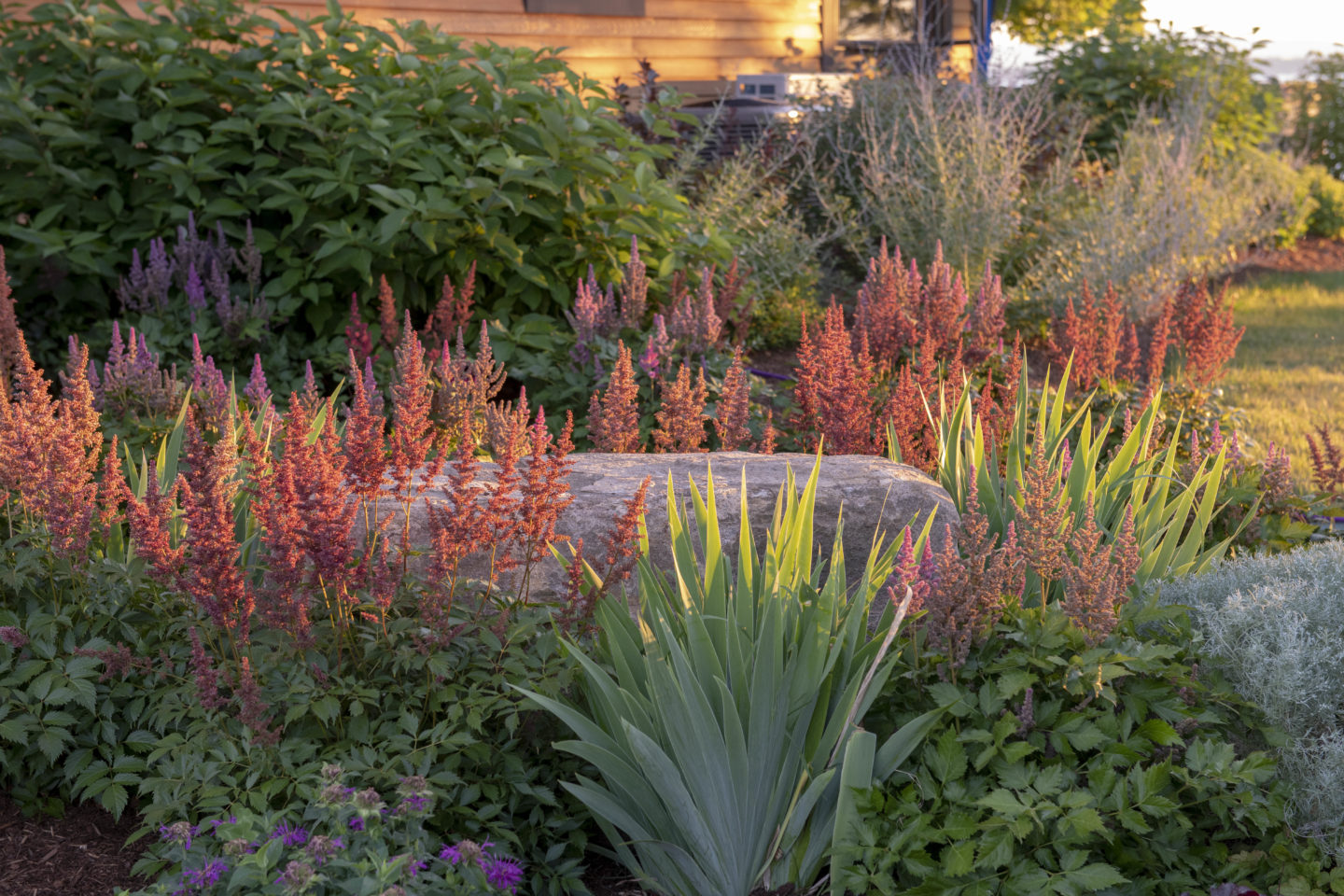 Lawn & Garden
Our Vermont Certified Horticulturists can help improve the most difficult and damaged soil systems. They can also provide seasonal annual displays, craft ornamental gardens with year-round interest, put together colorful containers, plan productive vegetable gardens, and manage new lawn installations.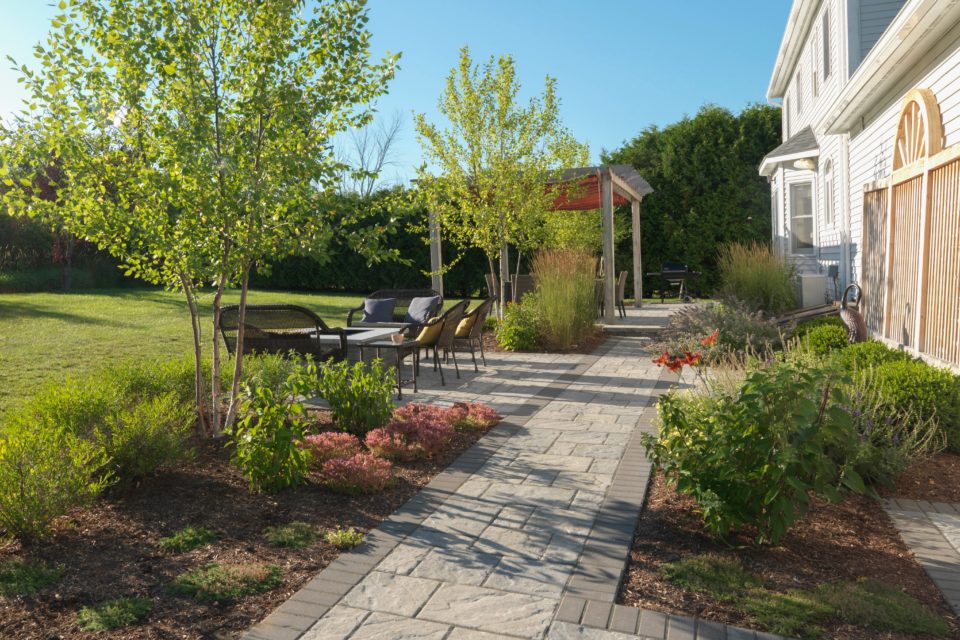 Patios & Living Spaces
Using stone in the garden is a practice that dates back millennia. When done correctly, it can last that long, too – look at Hadrian's wall, the steps of Machu Pichu, or the archways of Stonehenge. In your yard, stone can provide better access to a garden, guide your steps up a slope, channel water or hold back a hillside.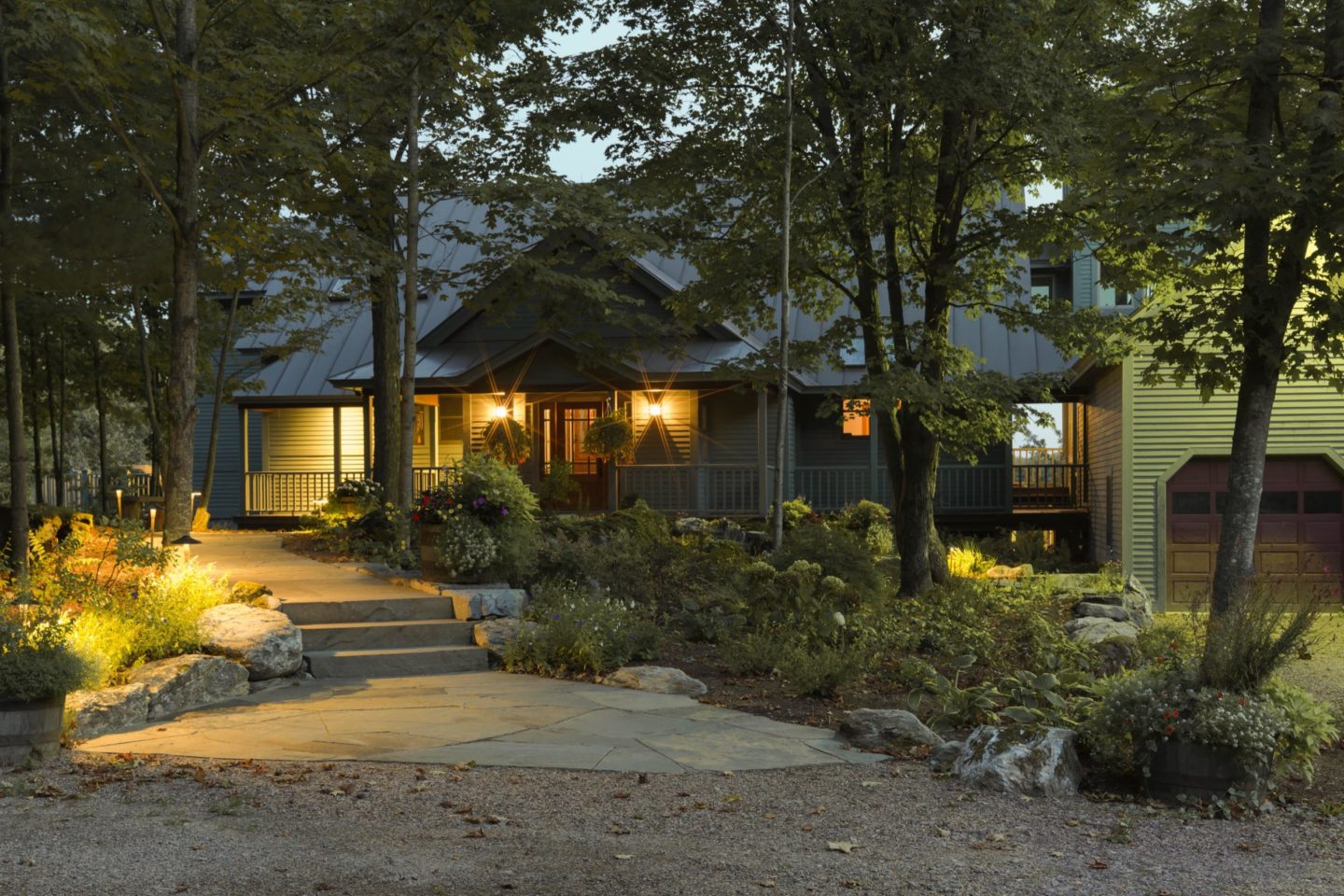 Driveways & Entries
Landscape Lighting is a simple way to extend the use and enjoyment of your patio/landscape into the evening hours. The use of low voltage LED lighting can create a welcoming ambiance to your front walkway, highlight specific features and give a warm glow to your landscape overall.
1
Design & Planning
Listening is the first step in our design approach. We take the time to interview our clients and find out what is important to them. We ask lots of questions and then compile the answers into a wish list that we check off as we provide design solutions. These designs are presented to the client with pictures of plant materials and renderings of patios, steps, walls and other features to help communicate how we can help.
2
Construction
Our team of project managers, skilled team leaders and installers can help you rest easy that your hardscapes, masonry and/or water features will be done right the first time. From fire pits to stone walls, steps and patios our experienced team will leave you with a lasting product that will add value to your home.
3
Planting
Starting with healthy locally sourced trees, shrubs and perennials guarantees our clients a beautiful display of color and texture in their garden. Our Vermont Certified Horticulturists insure that the best planting practices are in place.
4
Maintenance
We recognize that when a landscape project is completed the work is not over. Our professional maintenance team is available for lawn care, weeding, spring and fall clean ups, pruning and fertilizing. These efforts help to protect this new investment in your home.