Beautiful landscapes, healthy plants and innovative designs since 2004.
We are highly trained, passionate and creative professionals that put a smile on every client's face by enhancing their built environment and quality of life.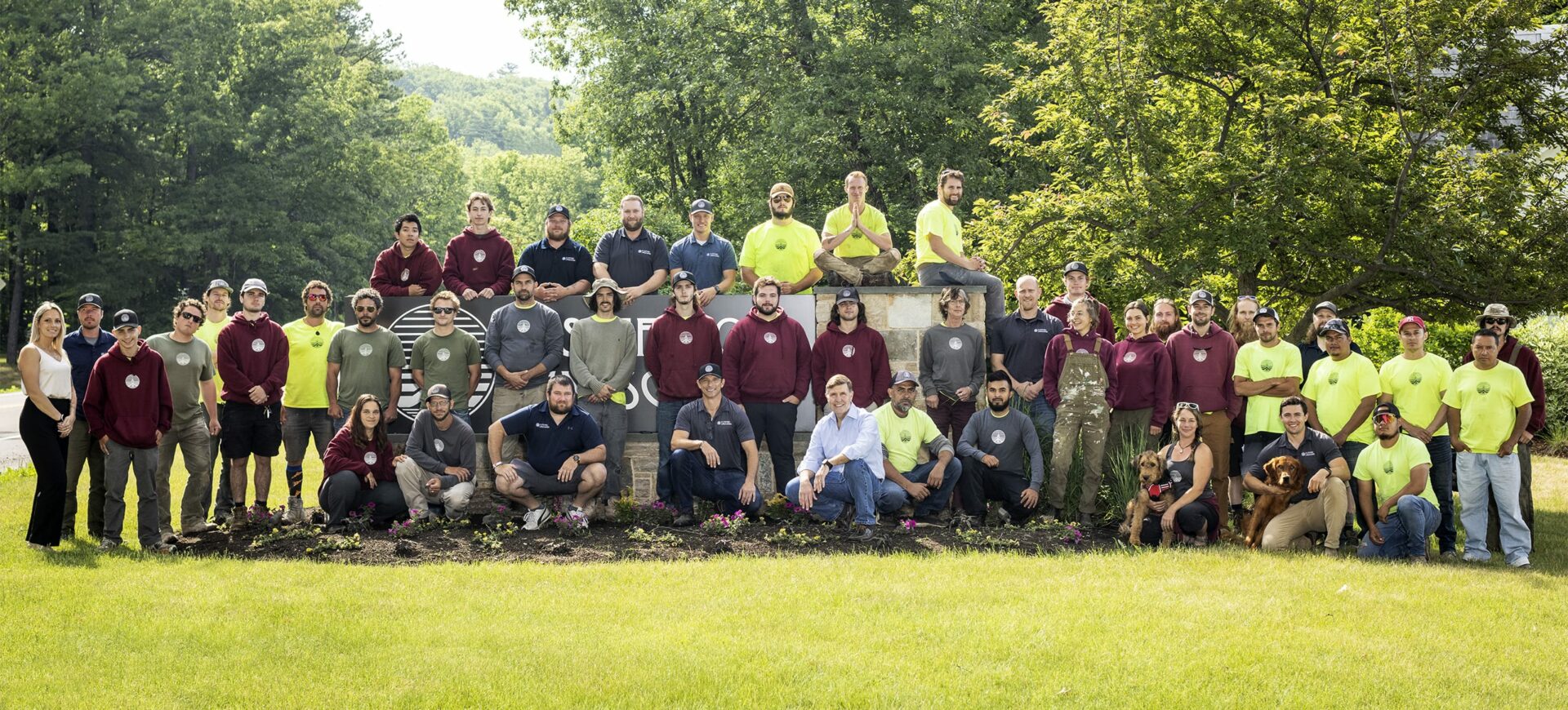 Working with Us
Each detail of our landscape design, construction, and maintenance services is carefully planned and discussed with you ahead of time to match your budget, timeline, and expectations. Whether we're masterminding a multi-phase installation that encompasses every corner of your property or simply mowing your lawn, you can expect nothing but courtesy, quality, and honesty from our whole crew.
Our Team
We have a cohesive team of office staff, designers, masons, and horticulturists that work together to produce landscapes owners can be proud of. The majority of our crew members have been with us for more than five years and have earned a number of certifications and awards along the way. They work here because they enjoy advancing meaningful careers within the green industry, they have a deeply rooted enthusiasm for crafting beautiful spaces, they inspire each other and our clients on a daily basis, and they have an extreme level of pride in their contribution to every project.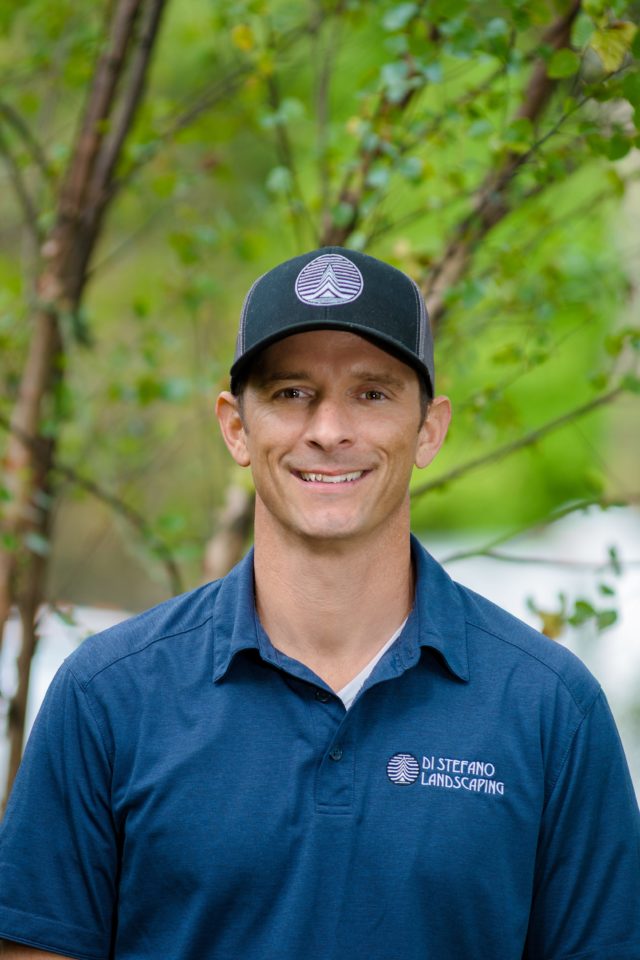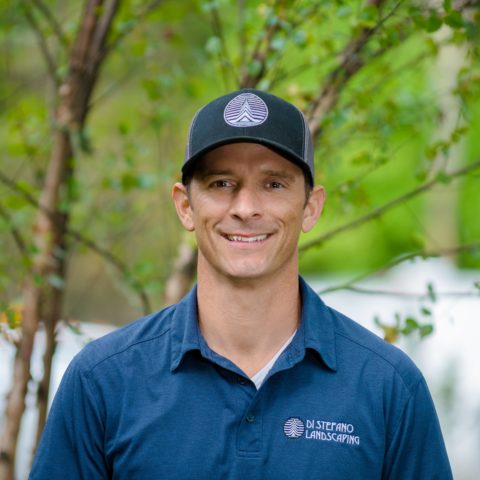 802-279-5900
chris@distefanolandscaping.com
Chris di Stefano
President
Chris di Stefano was raised in Cabot, Vermont on a large Christmas tree farm and nursery surrounded by streams, forests, meadows, and ledged hillsides that were home to countless wildlife sanctuaries and secret gardens. As a kid, Chris spent hours exploring this place and honing a deep appreciation and understanding of the natural landscape and the elements that make it so inviting. From the time he could walk he helped out at his family's ornamental tree nursery and landscaping business, planting, watering, digging, and learning even more.
Today, Chris shares the lessons from the wild classrooms and family apprenticeships of his childhood with clients and staff to create and enhance beautiful natural spaces. He continues to build on this ingrained knowledge by keeping abreast of industry trends in design, horticulture, and stone masonry, and works hard to promote professionalism in these trades.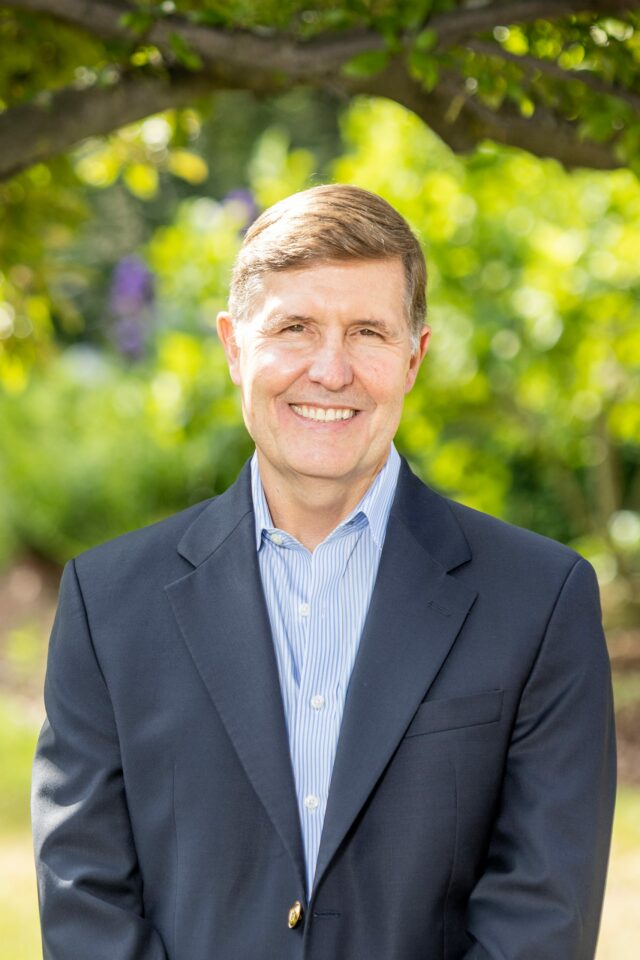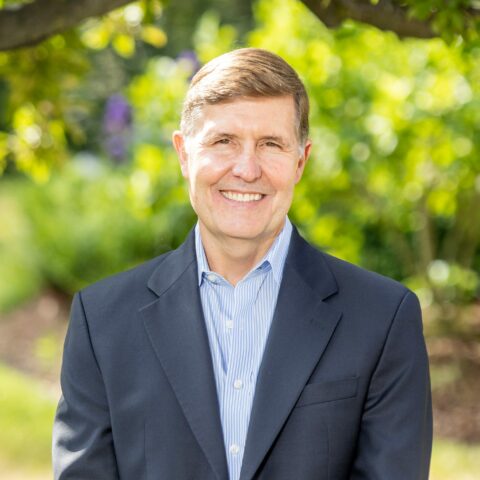 Scott Smythe
Controller
Scott joined the Di Stefano Landscaping team in October 2022. As Di Stefano's Controller, he leads the Finance and Accounting function and serves as a member of the Company's senior Leadership Team.
Scott earned his MBA in Accounting and Finance from Rutgers University. Upon graduation he joined the Big Four accounting firm PricewaterhouseCoopers (PwC), where he specialized in auditing and consulting for small business clients. After PwC, Scott spent six years as Controller for one of his audit clients, a small hotel management company, then joined Pfizer Inc as an Internal Auditor.
In his 25 year career at Pfizer, Scott worked in a variety of positions in Internal Audit, the Animal Health Division and ultimately in the Global Supply Division. There he managed a $750 million budget covering 2500 colleagues based in 70 countries worldwide. After Pfizer Scott worked briefly as Chief Financial Officer for Haematologic Technologies in Essex Junction, VT before joining Di Stefano Landscaping.
Scott is a Certified Public Accountant. He received his BA in Chemistry from the University of Colorado and his MBA in Accounting from Rutgers University. Scott's passions include mentoring young professionals and helping small businesses grow and thrive.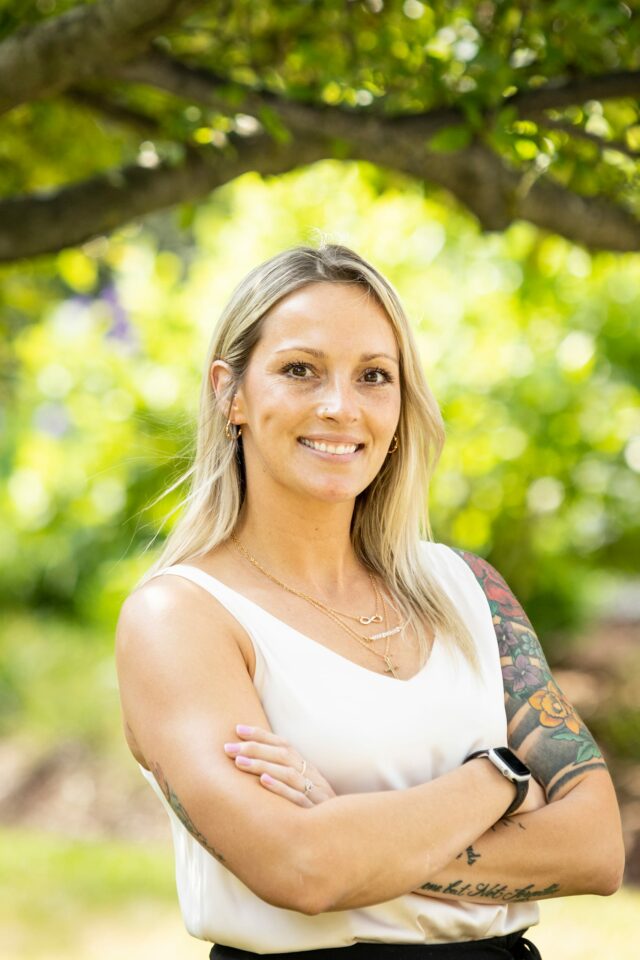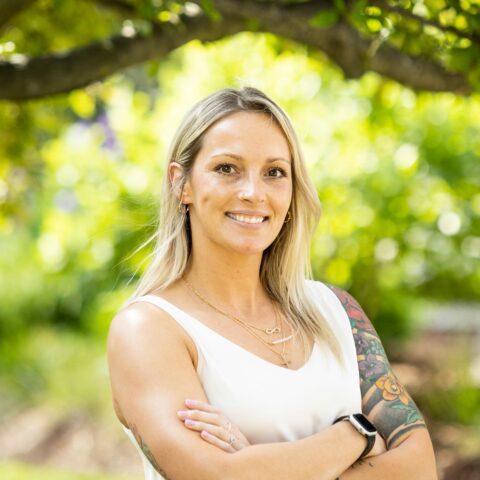 Kristen Hood
Office Manager/HR
Kristen Hood was born and raised in Williamstown/Washington, Vermont on a dairy farm, she grew up to fall in love with Vermont country living where she attended CCV for her Business Marketing Management degree.
Kristen spent a decade in the car business industry, mainly in South Carolina where she resided for five years as a Service Manager, at a Ford dealership and where she attended CCP in Charleston NC chasing her passion and degree in exercise physiology, but nothing could keep her away from the beautiful state she now calls home.
Kristen has spent the last 4.5 years learning the construction business and falling in love with the hustle and bustle of the season, and the amount of background work, thought, time and energy that went into each project.
As the controller of a local flagging company, where she managed all financial aspects of the business with over 60 employees, she knew it was the tip of the iceberg, and wanted to dive deeper into an industry that has always been intriguing to her. She transferred into a Project Administrator position for a local construction, paving and landscaping company where she was mentored and groomed by some of the best in the industry.
April of 2023 Kristen had the opportunity to join the di Stefano Landscaping family as their Office Manager/HR where she has quickly found the few things she has been lacking on a professional level.
In addition to her professional work, Kristen is an active member of her Church, dives into her spouses newer successful flooring business, enjoys being outside as much as possible exploring this beautiful world, and enjoying the little things in life.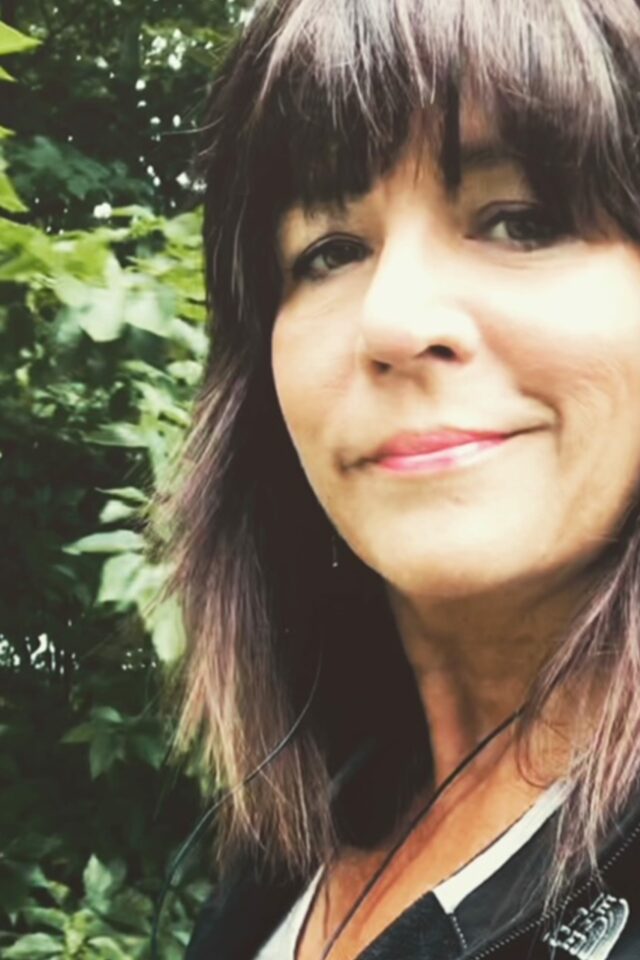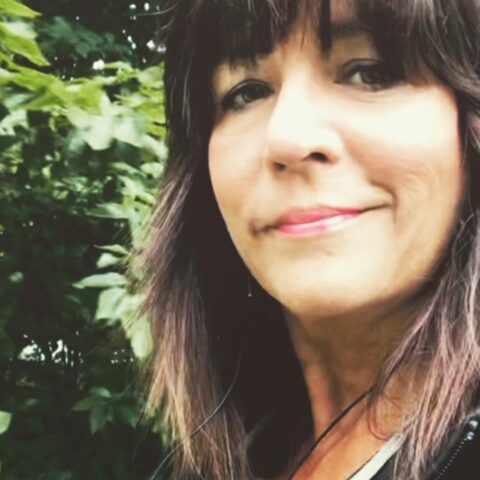 Kristen Babel
Financial Support
Kristen Babel was born and raised in Burlington, Vermont and is di Stefano's only remote worker residing in Bradenton, Florida. With over 26 years of Law Firm Management & Accounting experience, she is a highly skilled professional Accounting Administrator with a proven track record of financial capability and management. As a driven and detail-oriented professional, Kristen is dedicated to ensuring that every project she is involved in achieves the highest level of quality and meets the clients' needs as well as contributing to di Stefano's long-term business success.
In addition to her professional work, Kristen is committed to giving back to her community and volunteers regularly both days on the weekends (in Florida) at a Non-Profit Animal Ranch & Rescue where she is on the Board as Treasurer. On her rare days off she enjoys fishing with her son and exploring the many outdoor leisure opportunities in her new home state of Florida.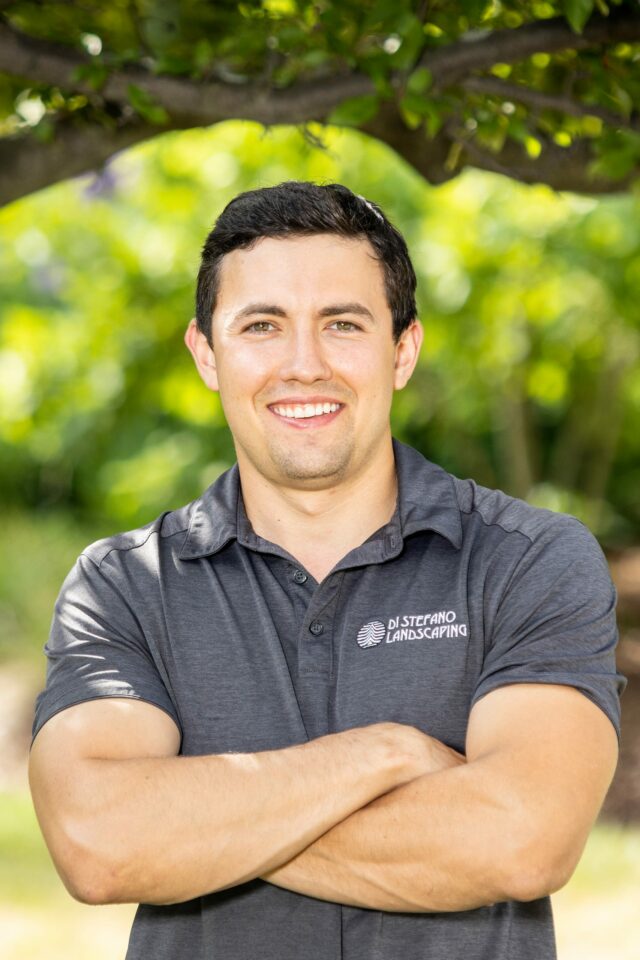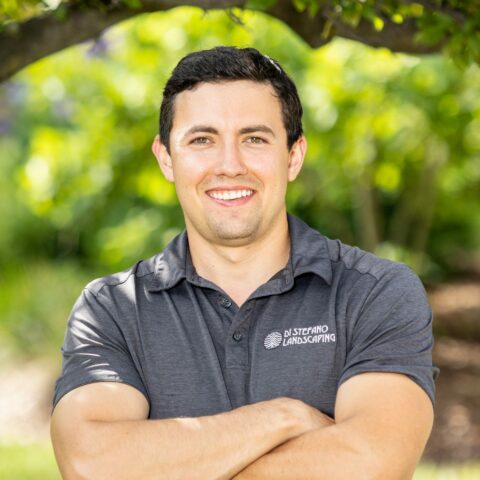 Hunter Grace
Install Manager
As I grew up in the rugged hills of Vermont and was driven to work hard from a young age, I gained an appreciation for the value in hard work and the reward that comes with it. For 4 years through both high school and into college, I worked for a municipality in the historical town of Hanover, NH. Here, I was given the opportunity to enhance the image of the small Dartmouth College town by simply reforming the landscape in small but impactful areas. This is where I developed the passion to work in the industry and also the understanding that quality in both design and craftsmanship is what makes a landscape successful.
Having always been drawn to the outdoors and the natural beauty of how plants can enhance our environment, I went to Vermont Technical College to pursue my associate's degree in Landscape Design and Sustainable Horticulture where I learned how plants and hardscapes can be used to create both practical and enjoyable outdoor spaces. I also became familiar with how plants react and behave within their surrounding environment. Here at di Stefano Landscaping I am very grateful for the opportunity to continue learning and also contribute to what we accomplish as a team.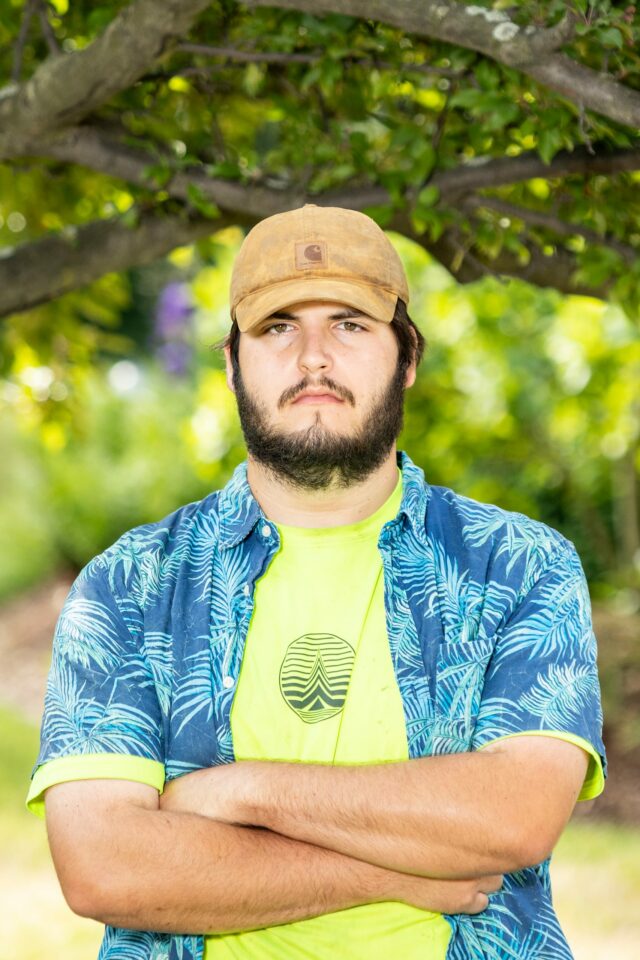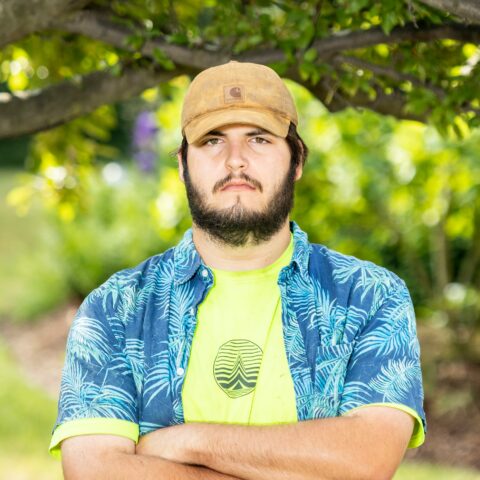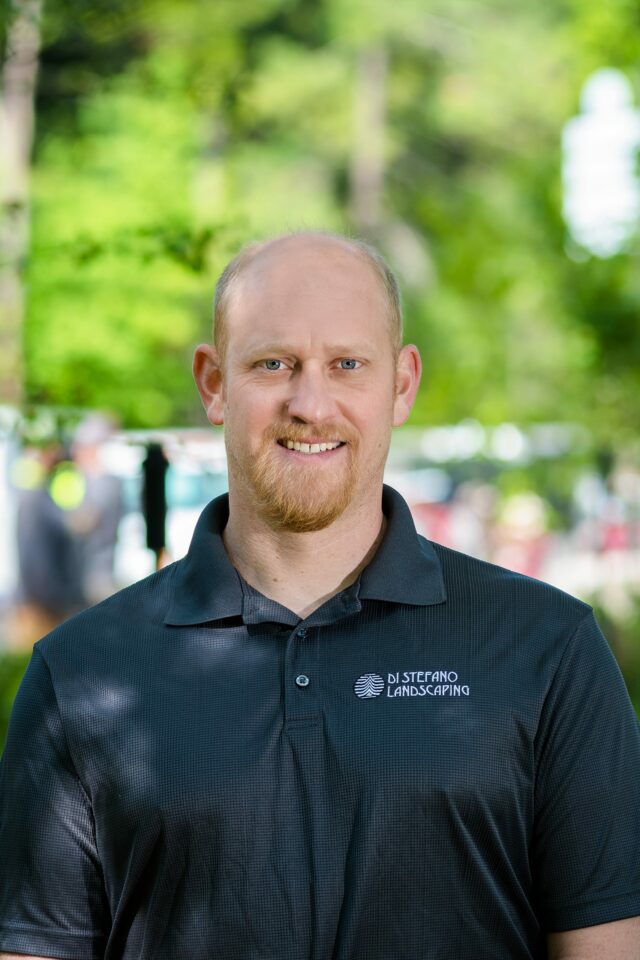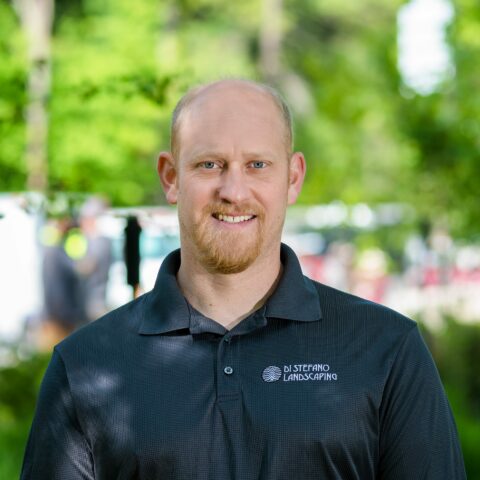 Nathan Waite
Senior Maintenance Account Manager
Nathan was born and raised in Jericho, Vermont where his joy for being outdoors grew with every changing season. He went on to get his associates degree in business management at Champlain College. After graduating, he started with a landscape company where he learned the trade and realized he could have a career and be outside at the same time. Over the course of seven years his knowledge and experience grew tremendously until he was ready to try it on his own.
He started his own Landscape and Mowing company which grew from a single client to more than two hundred clients over the course of thirteen years. He honed his managerial and customer service skills and gained a wealth of knowledge while growing a successful business. He was finally at a point where he wanted to wear less hats and focus more of his attention on customer interactions and beautifying properties. At di Stefano he can now get back to his passion and enhance an already winning team. When he is not working he enjoys skiing and hiking the beautiful mountains of Bolton with his wife and two children.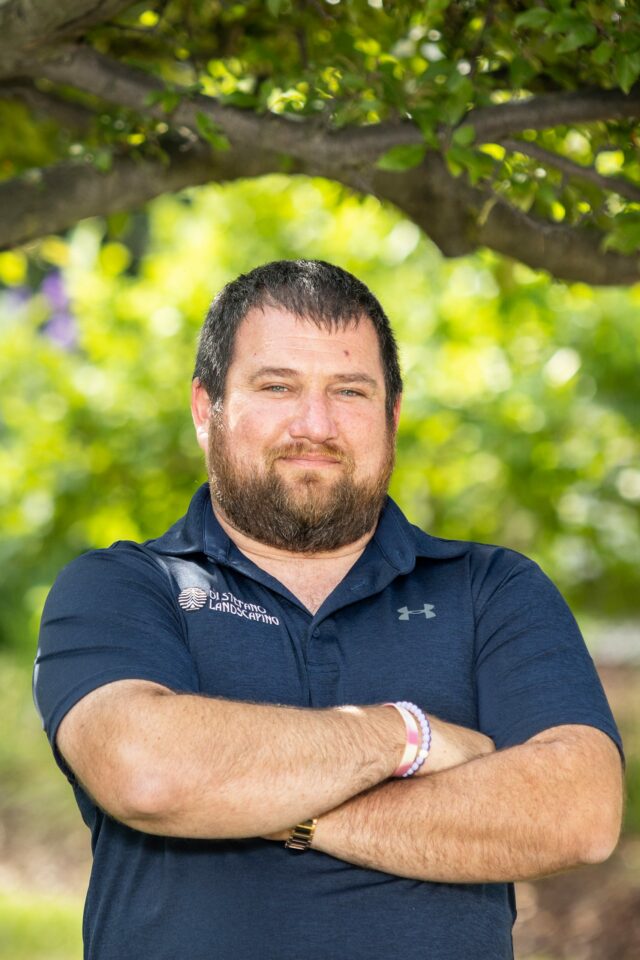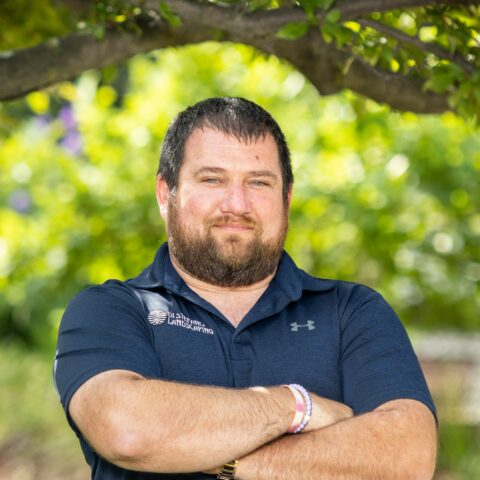 Chad Metivier
Residential Account Manager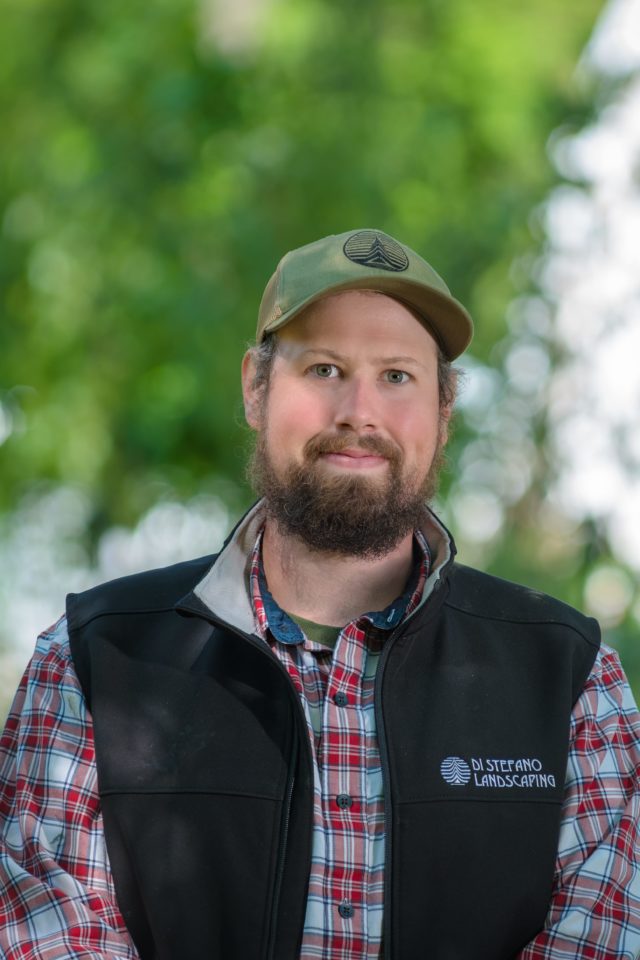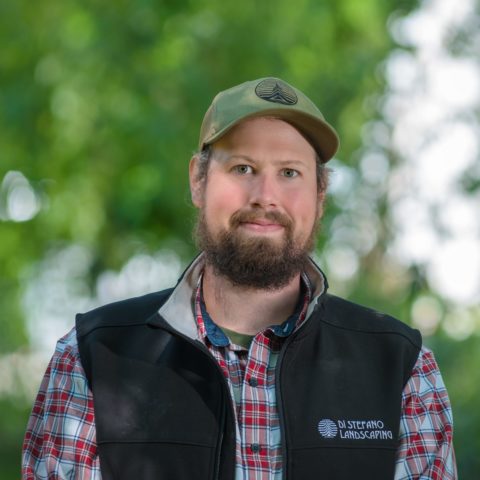 Jerry Elliot
Maintenance/Snow Manager
Jerry grew up in the Pocono Mountains of Pennsylvania. Since a young child Jerry grew up working outdoors with his father, he taught him a lot of life lessons including having a hard work ethic. Jerry began working at a local golf course mowing grass and performed miscellaneous landscape tasks, that is where his love for the green industry began.
Jerry attended Rutgers University in New Jersey for Professional Turfgrass Management where he learned a lot of industry knowledge from plant and turfgrass science to professionalism and leadership. During a summer internship at Baltusrol Golf Club in New Jersey, he was promoted to Fertilizer and Pesticide Specialist and had a huge role in the preparation for the 2016 PGA Championship. With his experience in the golf course industry, attention to details and love for the outdoors this journey has led him to Vermont and ultimately di Stefano Landscaping.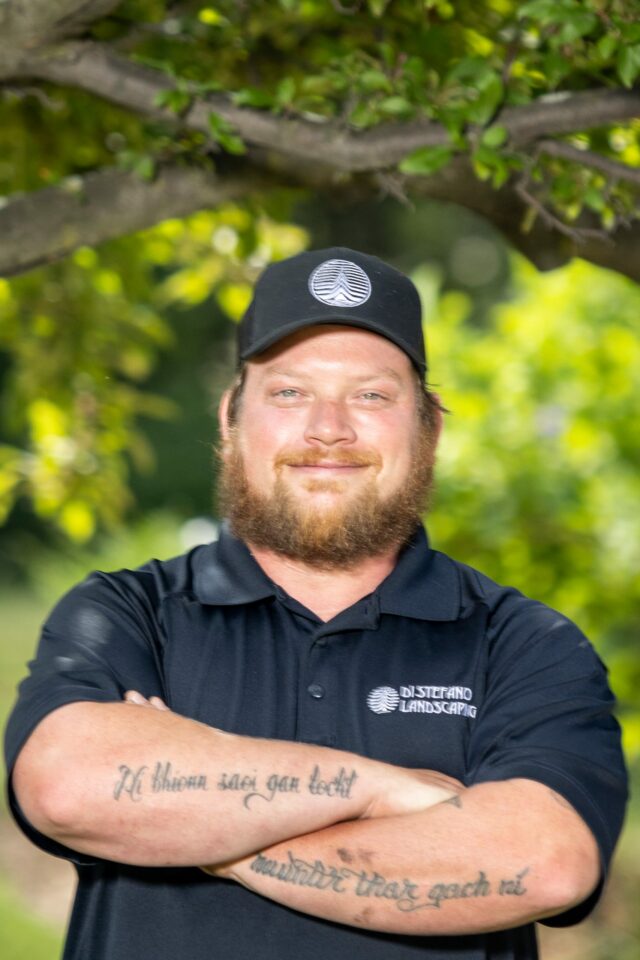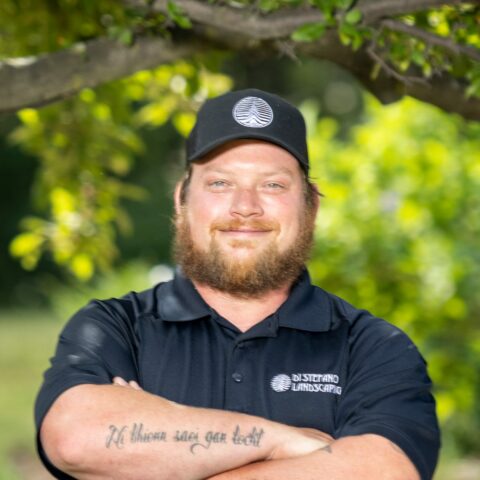 T.J. Carroll
Maintenance Production Manager
T.J. has been in the landscape industry for the last 13 years. Outside of work he enjoys skiing in the winter and hunting and fishing in the summertime.  He also loves to be on the lake as much as possible in the summer and being outside.  T.J. started his landscaping dreams at his childhood home in Burlington, Connecticut where his parents had extravagant gardens and where he learned to stripe lawns.  He moved to Vermont in 2008 and never wants to leave.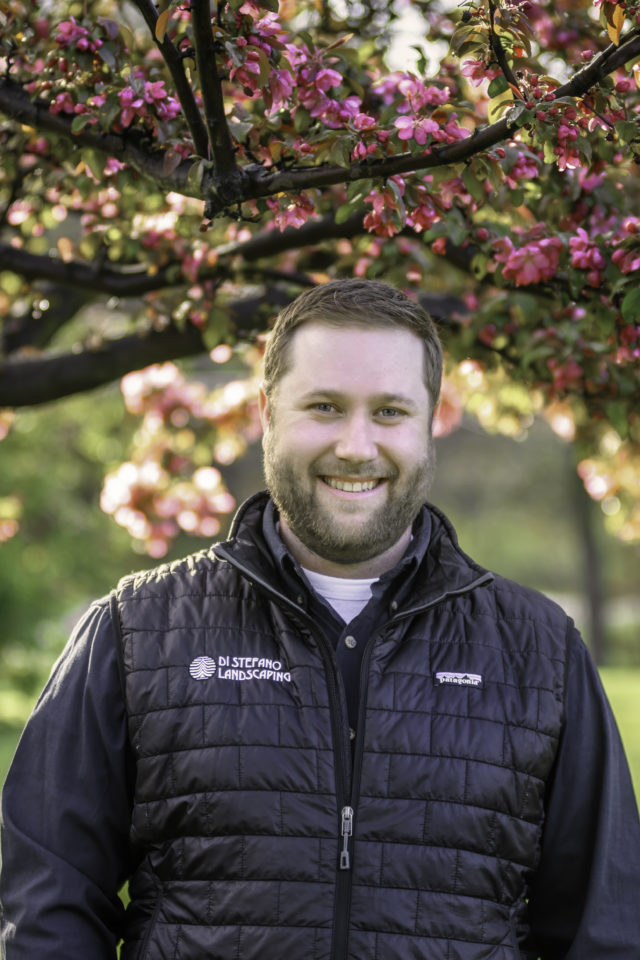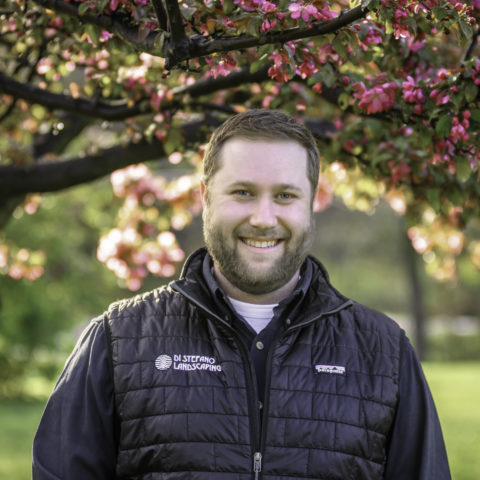 Drew Saunders
Project Manager
I grew up in Northern New Jersey and made my way to Vermont to attend Saint Michael's College. I graduated with a Bachelors of Science in Business and a concentration in marketing with a management minor. I was first introduced to landscaping at a young age tagging along to work with my brother in law who owns a landscaping company. My first day on the job I was handed a 5 gallon bucket and told to go weed one of his biggest accounts. As the summers passed, I progressed to the construction team and this is where the foundation of his career in landscaping began. 
Shortly after graduation I moved back to Vermont and began working at a landscaping company here in Vermont where I spent several years as a foreman further developing my landscaping skills in both construction and maintenance. I joined the di Stefano team in fall of 2020. When I'm not working I can be found fishing on Lake Champlain, snowboarding in the Green Mountains and golfing.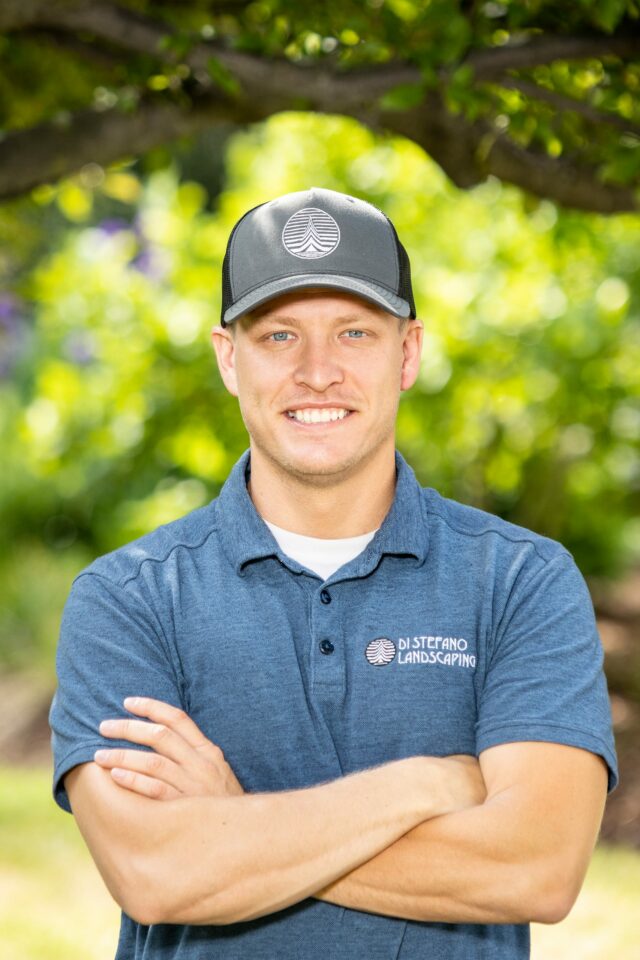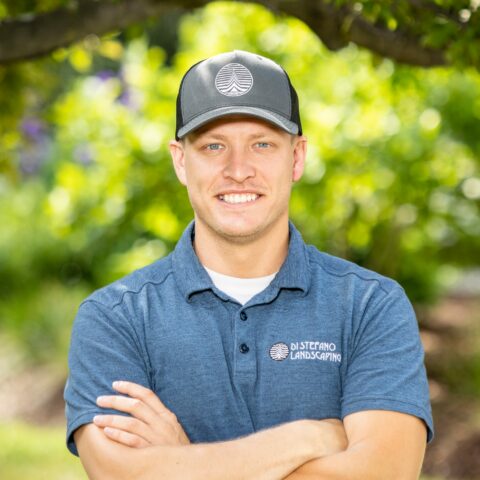 Tyler Gustin
Landscape Architect
Having grown up on a small farm, my passion has always been to work with the environment and in the outdoors. My interest in architecture, along with my love for the outdoors lead me into the profession of Landscape Architecture.
I pursued that profession with a Bachelor of Science Degree in Landscape Architecture from the University of Wisconsin – Madison. I now bring 12+ years of experience as a Builder, Drafter, and Landscape Designer focusing on residential, commercial, and institutional design projects across the Country. I strive to create unique designs and elements in every project.
Outside of work I enjoy many trades and consider myself a craftsman. From working on vehicles and farm equipment to building furniture and other odds and ends. I am also an avid outdoorsman and you can find me hunting, fishing, and hiking in much of my free time.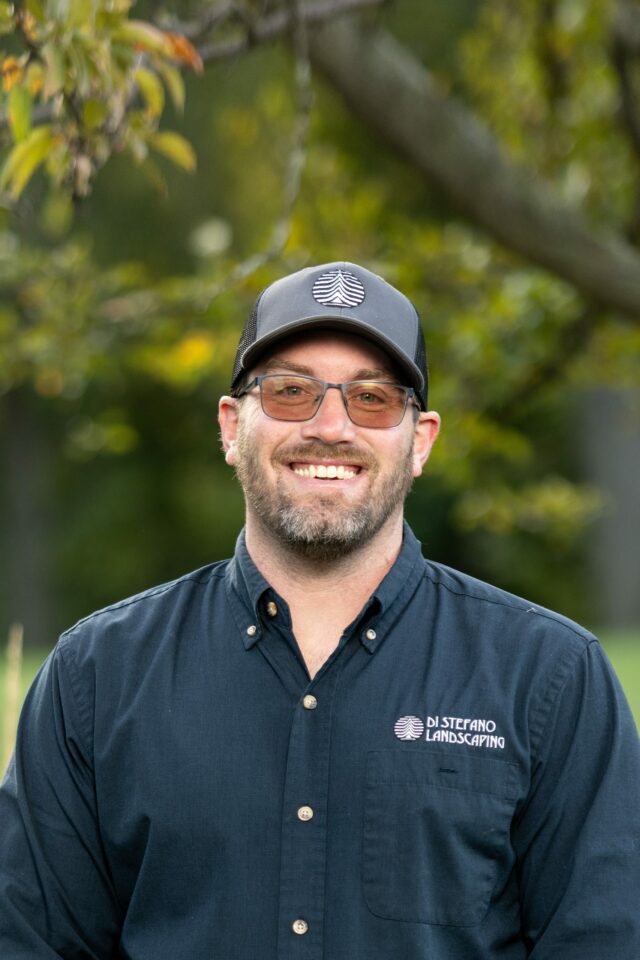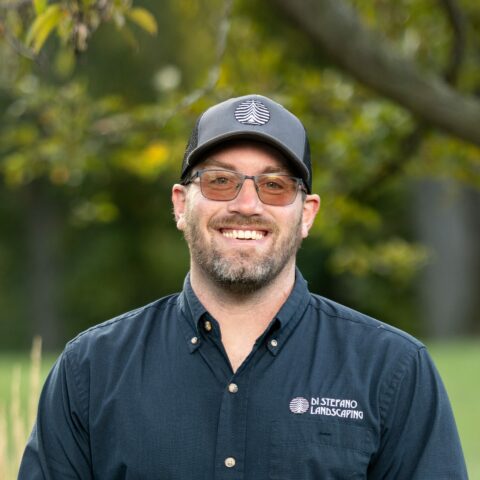 Nick Buckpitt
Project Superintendent
Nick grew up in central New York where at the age of 13 his family started a landscaping company. It began as a small mowing business and eventually grew to a bigger company that allowed for him to have the opportunity and passion into the hardscape industry . Nick is ICPI NCMA certified, and has been in the landscape industry now for over 25 years. He has worked at multiple Landscape companies in Vermont and has been part of many different projects throughout New England.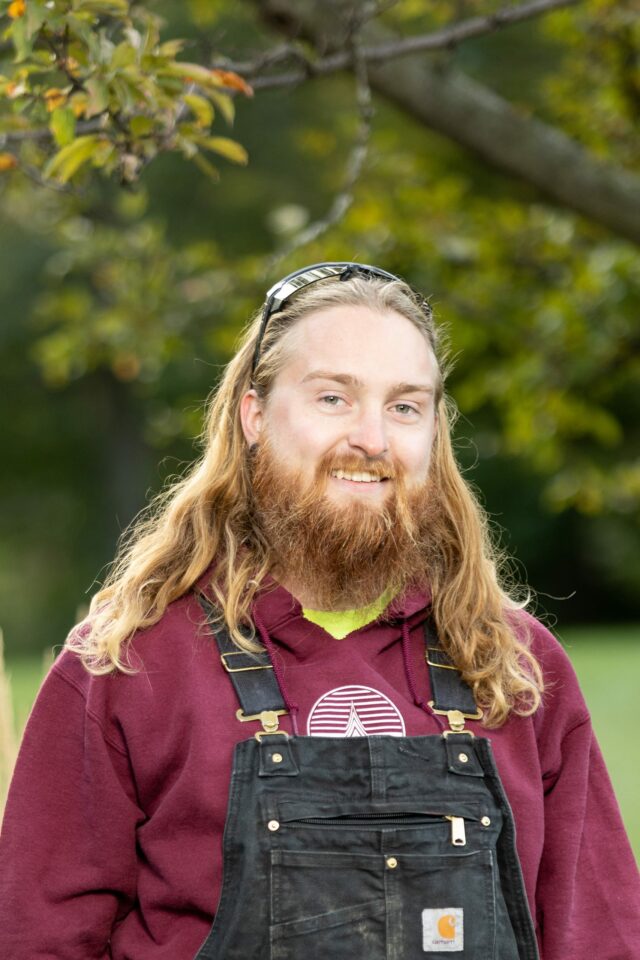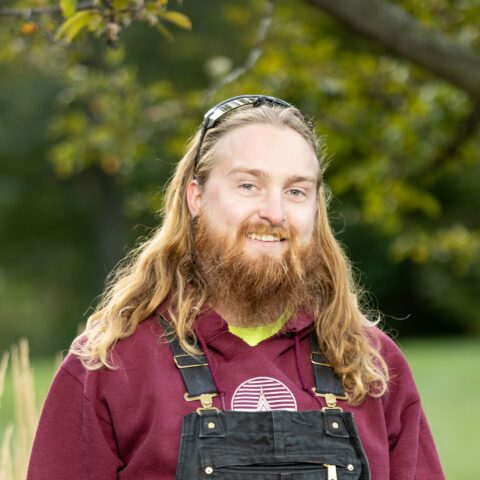 Parker Day
Construction Foreman
I grew up in a small town in southern Vermont. I began work at a young age and shortly thereafter grew an appreciation for hard work and the value it has. I've always been a very detailed individual and fascinated in how a natural space or landscape could have order. The separation or lack thereof that hard and soft edges have within a landscape are most fascinating and satisfying to create.
I went to Vermont Technical College for an associates degree in Landscape Design and Sustainable Horticulture. I held an internship during and after college in southern New Hampshire and worked on Lake Sunapee and Winnipesaukee.
During my free time I enjoy woodworking, traveling, and kayaking.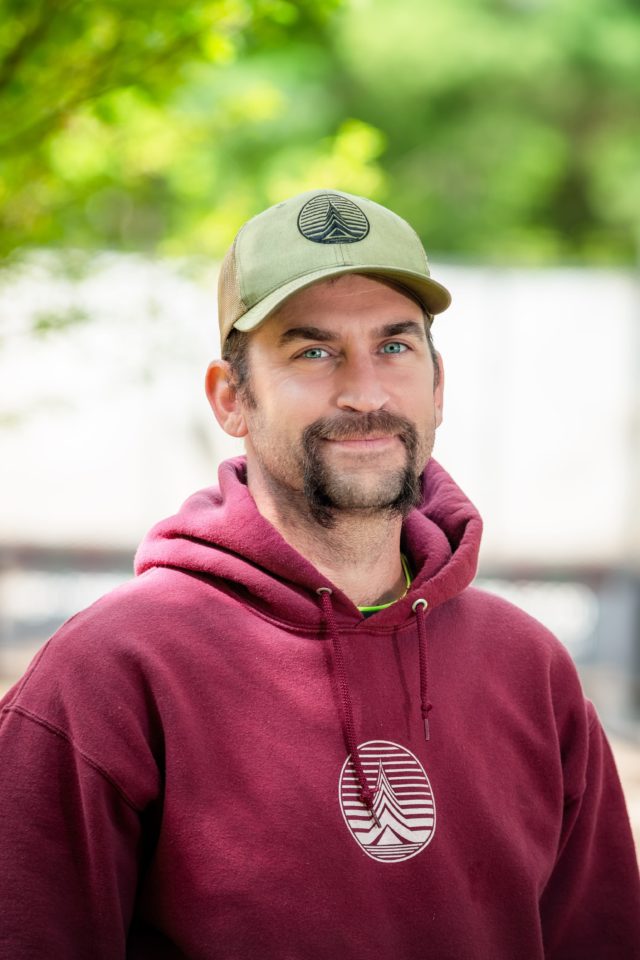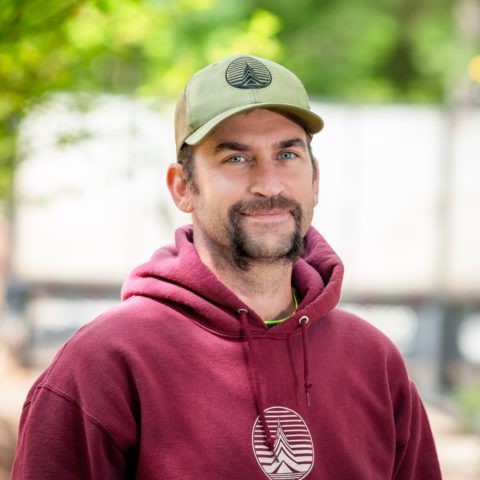 Andrew Wolf
Construction Foreman
Andrew Wolf is a lifelong gardener who has studied plants for many years. He enjoys creative projects, problem solving and designing with plants, soil and stone. He has nine years of experience in the landscape industry.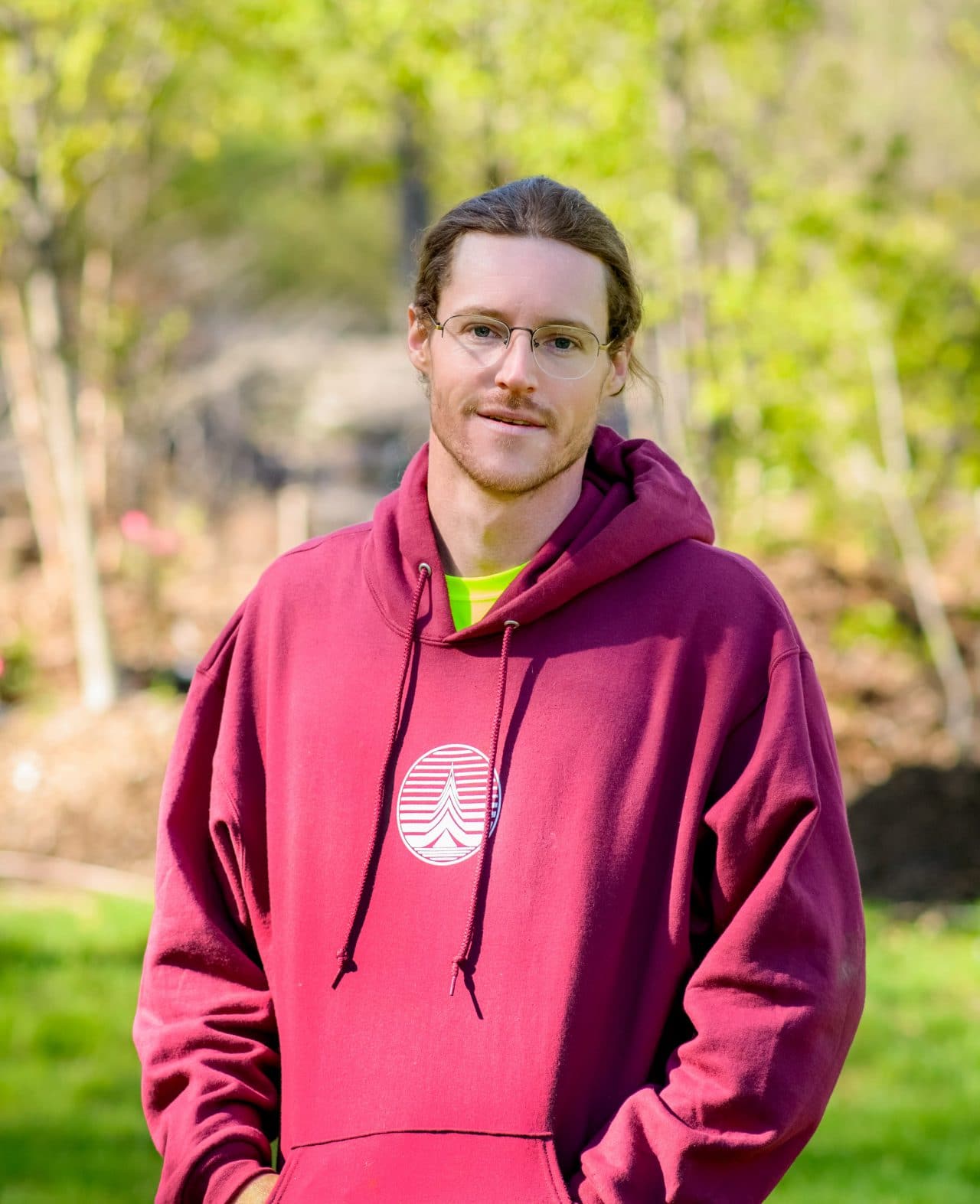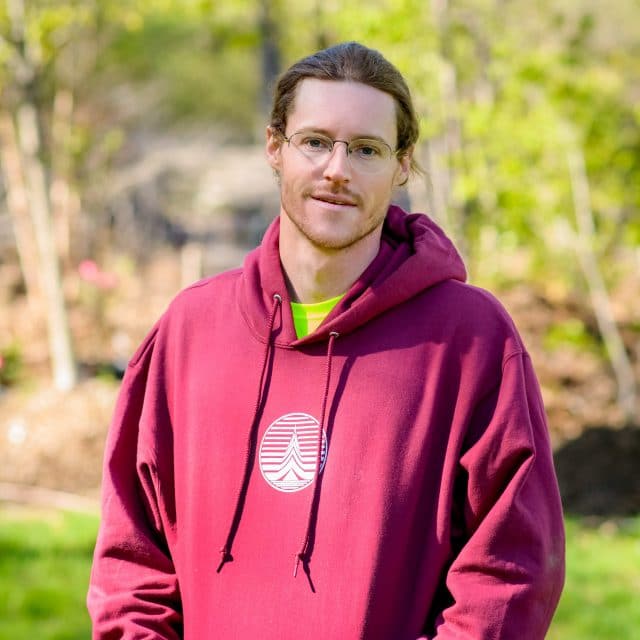 Jeremiah Shook
Construction Foreman
I have been working in the green industry for over 10 years and really enjoy my "office" being the outdoors. As a head stone mason on one of our construction crews, I like being able to be creative every day and lead a team of others to create a work of art for our clients.
When I'm not working I like to hike and spend time with my family and animals on my farm in Huntington, Vermont.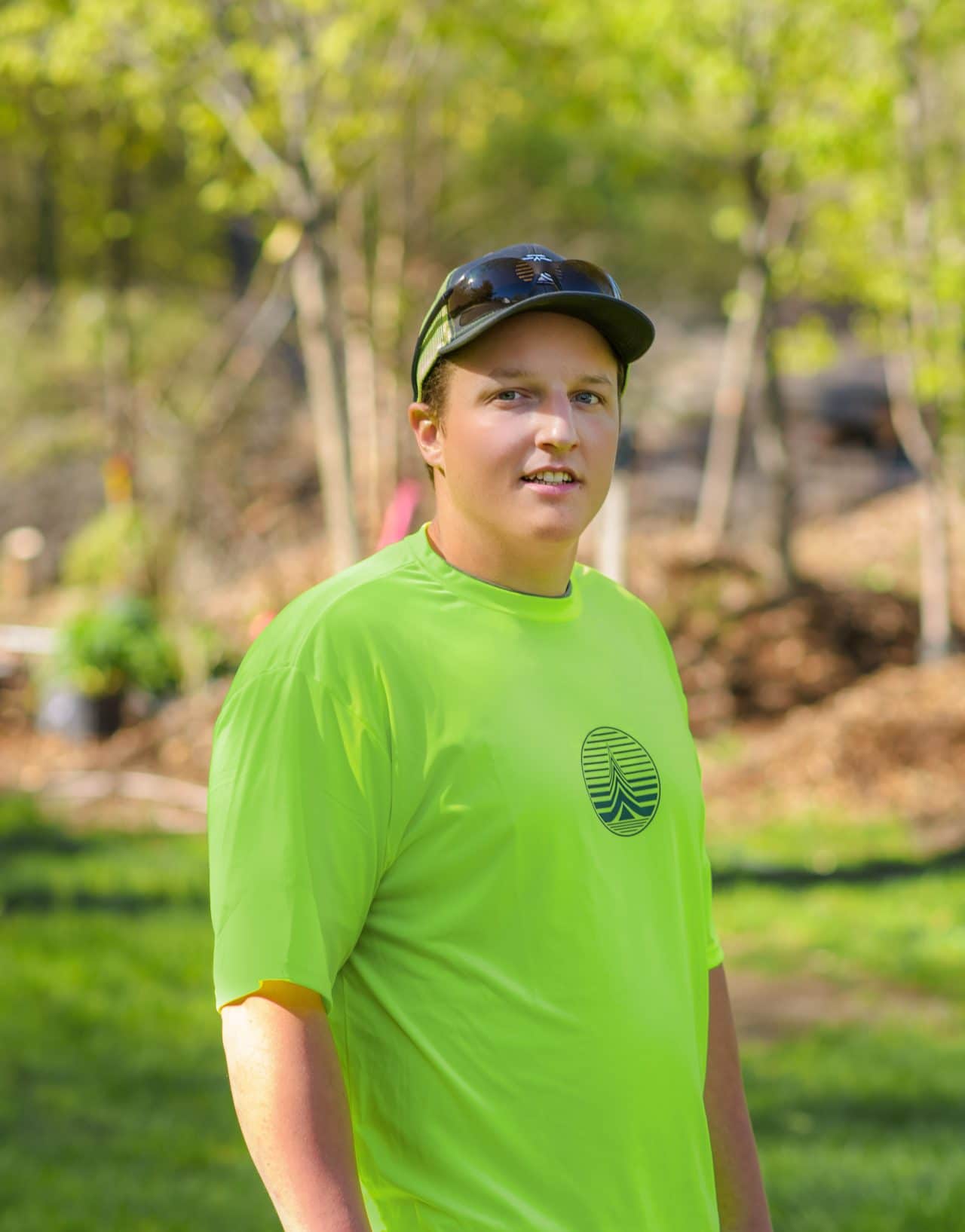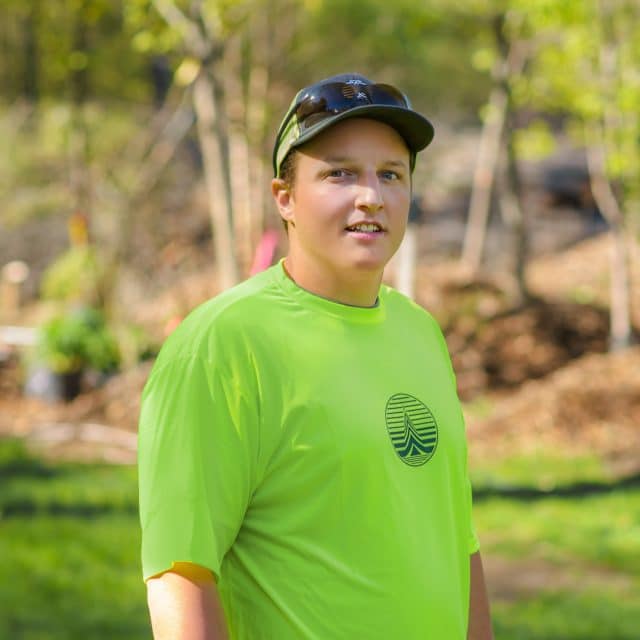 Gabe Paradiso
Construction Foreman
I grew up outside of Baltimore MD and moved to Vermont in 2012. I worked for a few different places in Vermont before I found di Stefano and right away I realized they had a solid group of good people. Once I started, I enjoyed being outside everyday and I've always preferred physical labor over office work. I've been with them for over 6 years now and have done both maintenance and construction. I started with maintenance but seeked more of a challenge and wanted to learn something new, so i switched to the construction side. Outside of work I still enjoy being outside whether its shooting hoops, going to Leddy to play hockey, or skiing in the winter. I also like to cook, especially getting the grill going or doing an all day smoke on the smoker.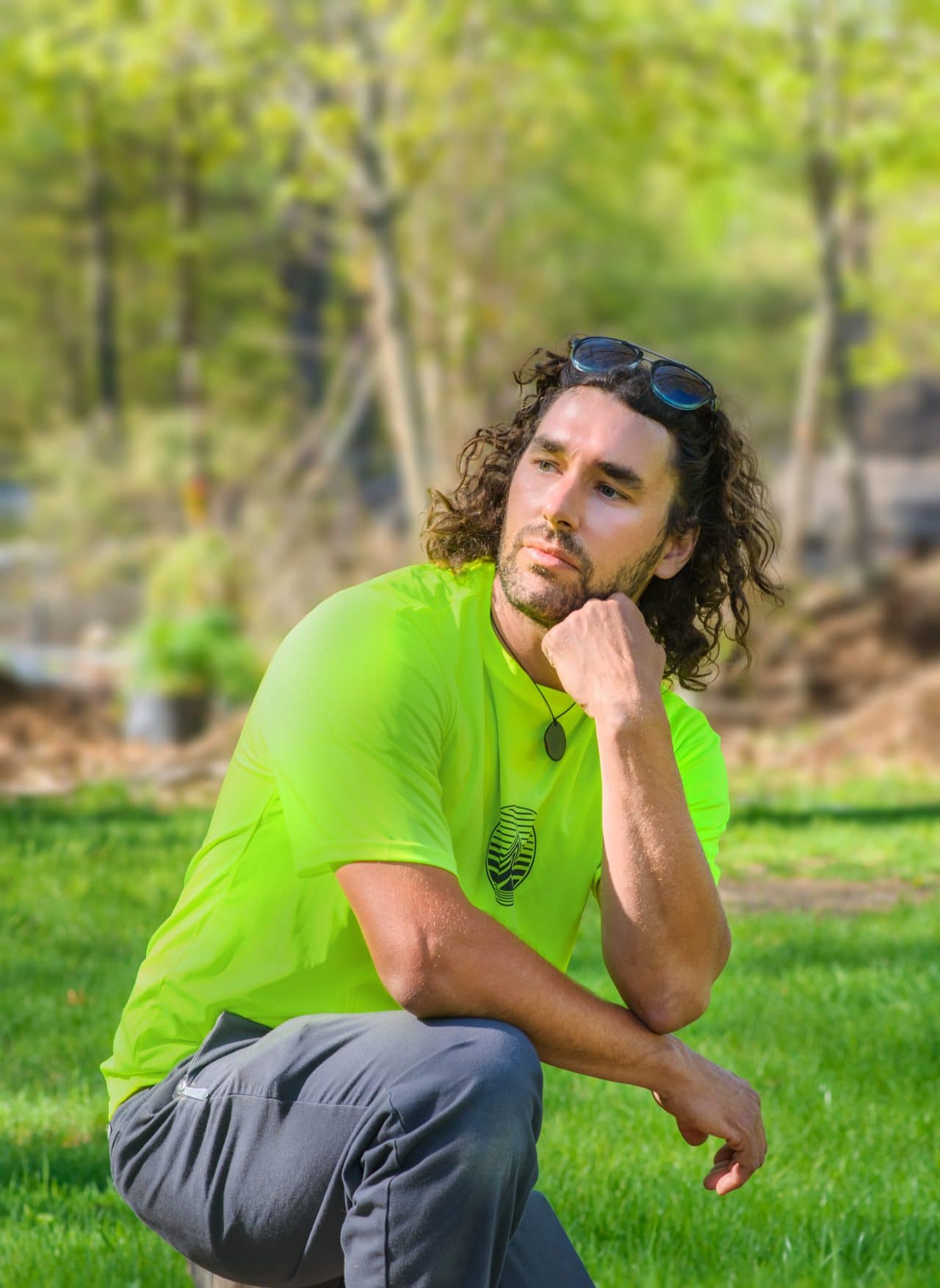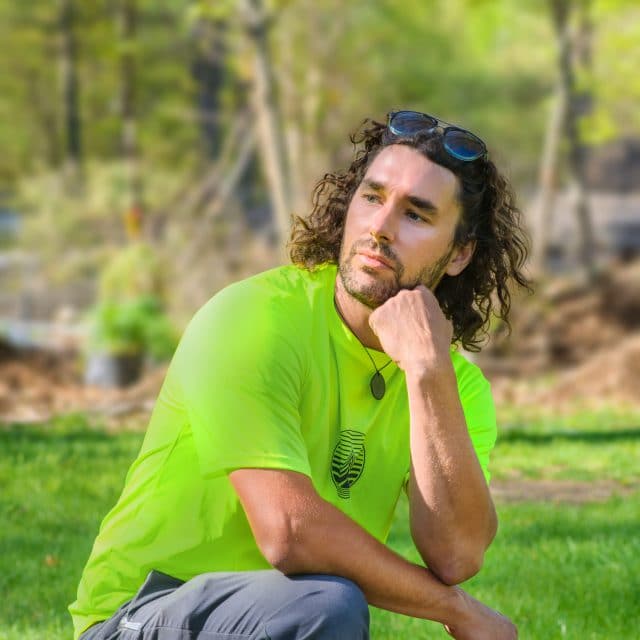 Geoff Swanson
Construction Foreman
I grew up in a small town in New Hampshire. My love and interest of art and the natural world has been present since I was a kid. I studied art and education at Johnson State College and have been in northern Vermont ever since. During college and the years following, I worked on an organic vegetable farm in Cambridge. My passion for the green industry grew immensely.
Stone masonry had always been something I wanted to learn but never had the chance until I was given the opportunity at di Stefano Landscaping, where I spent many years learning the trade. In addition to the stonework, I became inundated with information about ornamental plants. Combining my previous experience with what I have gained over the last 7 years, I help to create beautiful landscapes. My current role at the company is Landscape Construction Foreman.
Some other interests of mine besides plants and rocks include playing guitar and piano, painting, ceramics, woodworking, traveling, hiking, and playing Scrabble.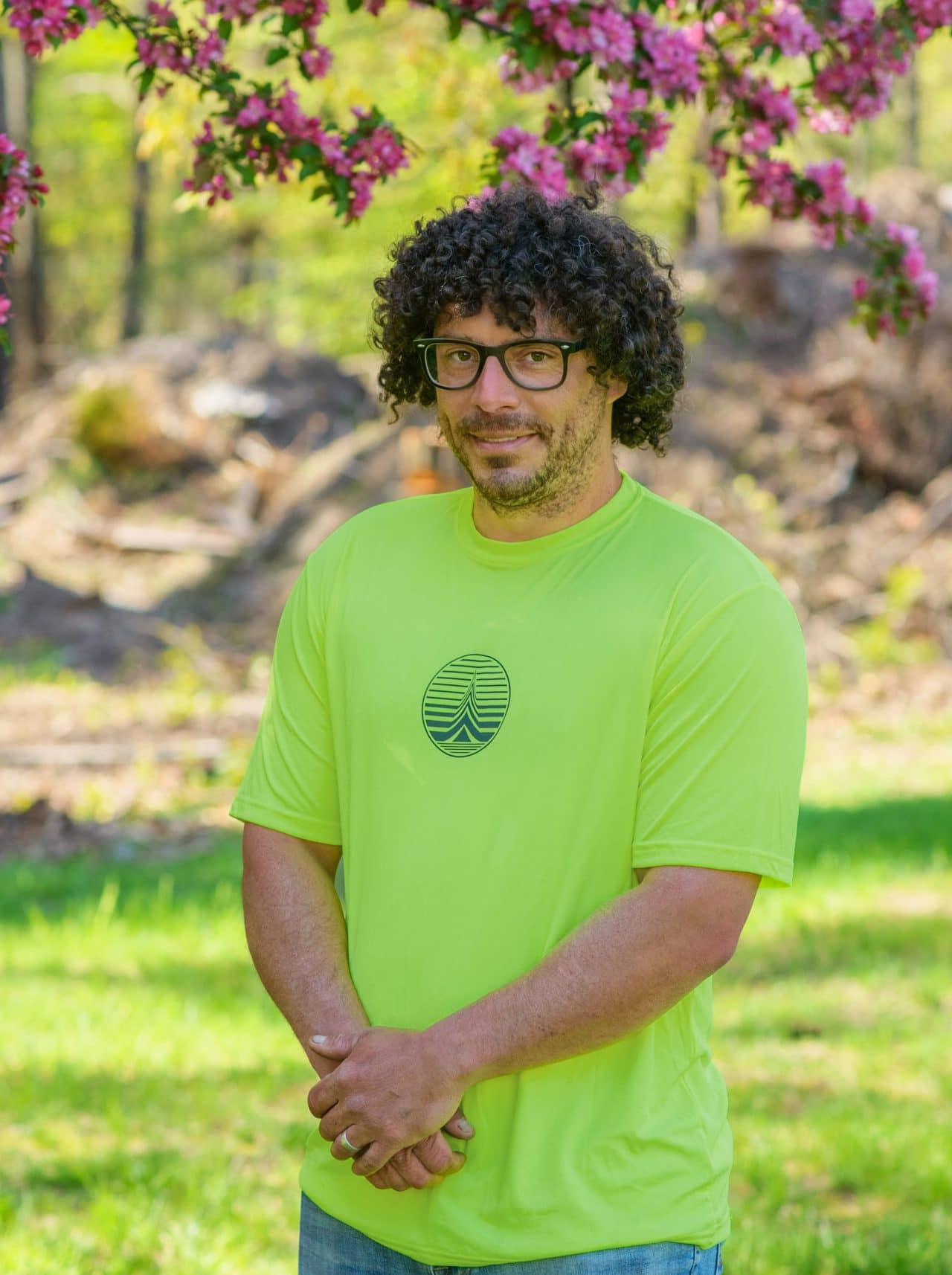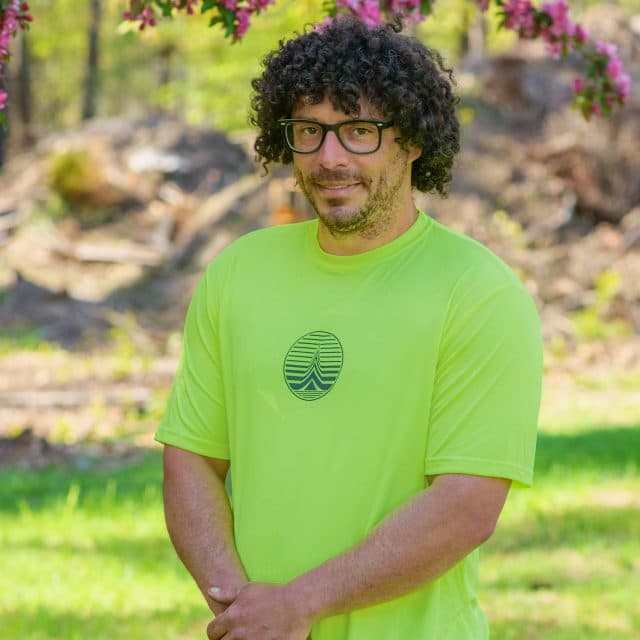 Erik Deslauriers
Construction Foreman
I am an ICPI certified​ ​stone mason and a construction foreman at di Stefano.​ ​My work ethic was instilled early in life by both of my parents when I learned construction skills helping my father do home renovations as a child. I never stop learning and particularly enjoy mastering new styles and techniques. One of my favorite aspects of my job is seeing our clients' reactions to the finished project when it all comes together. I take extreme pride in everything I do at di Stefano.
In my free time, I work on my house in Saint Albans and love to take care of the plants acquired from many di​ ​Stefano landscape deconstructions. I also enjoy spending as much time as possible with my lovely wife Heather and beautiful, intelligent, and athletic daughter Ava. My favorite plant is a Ninebark!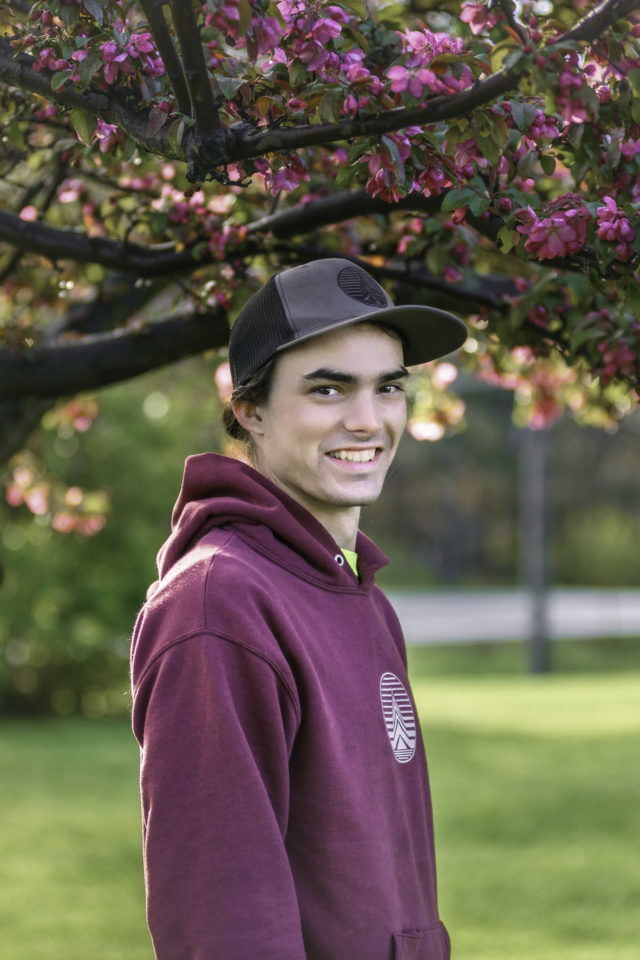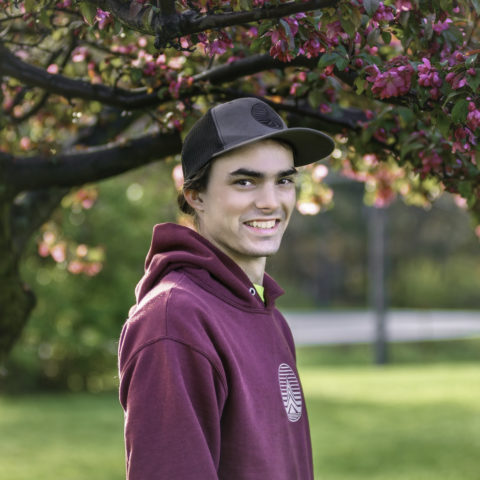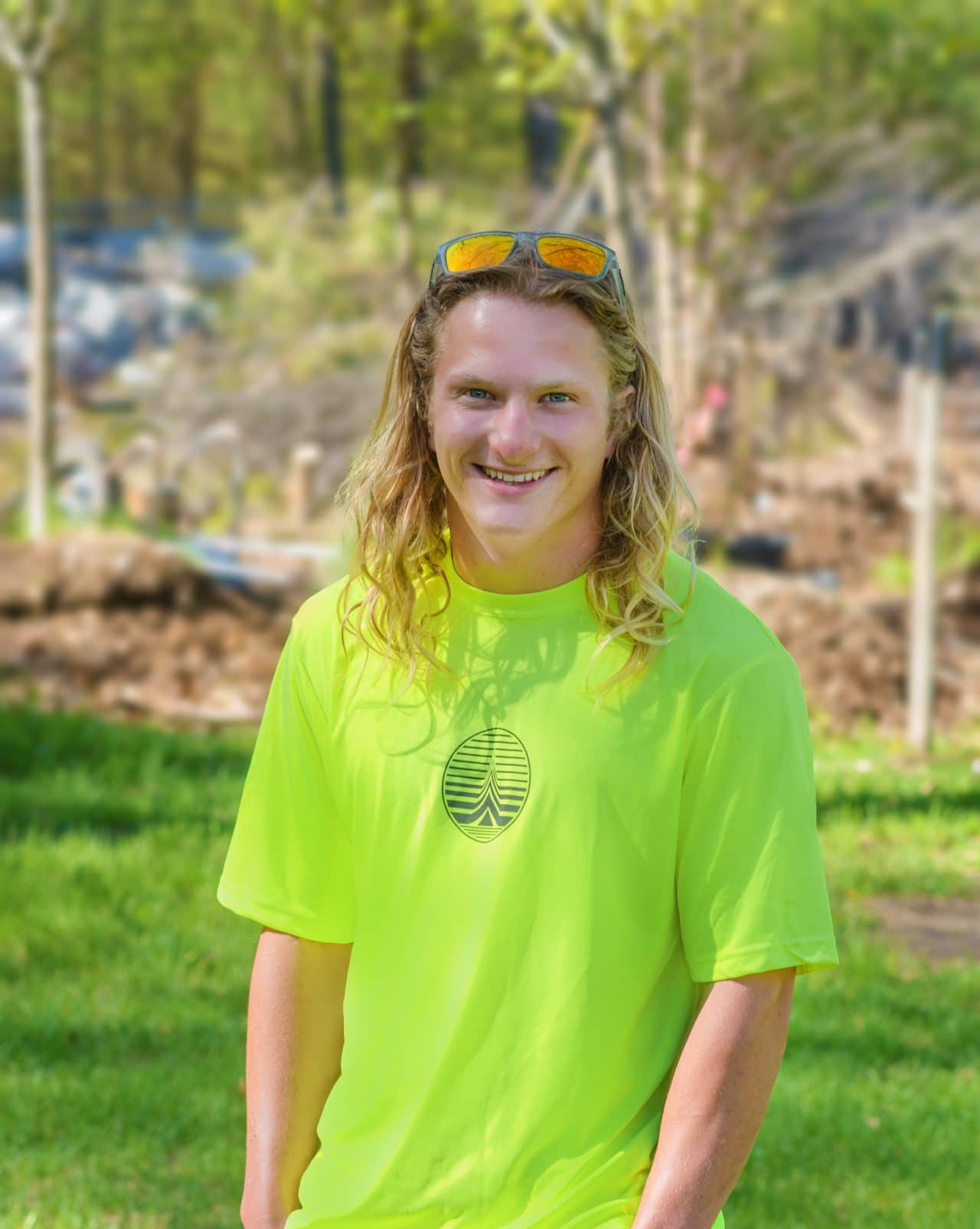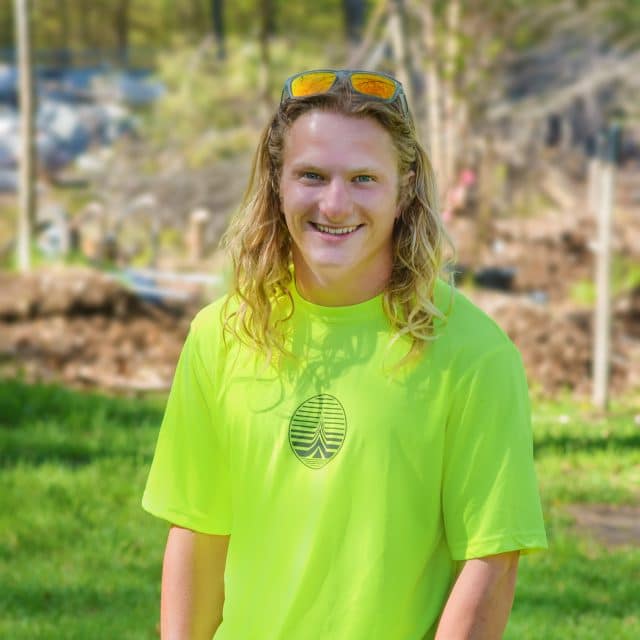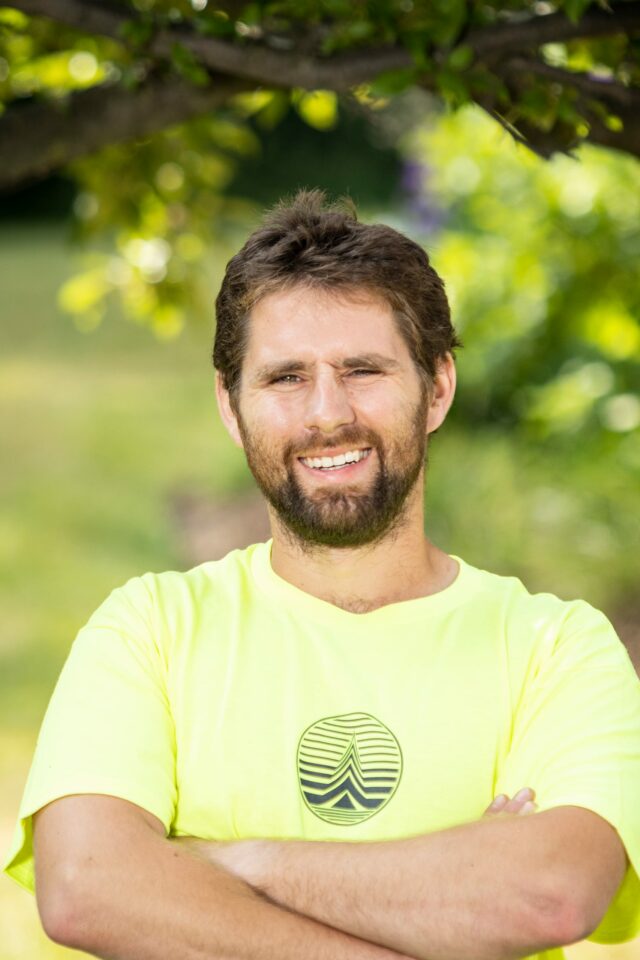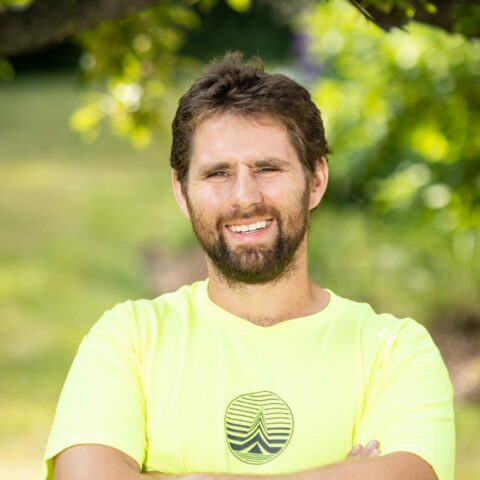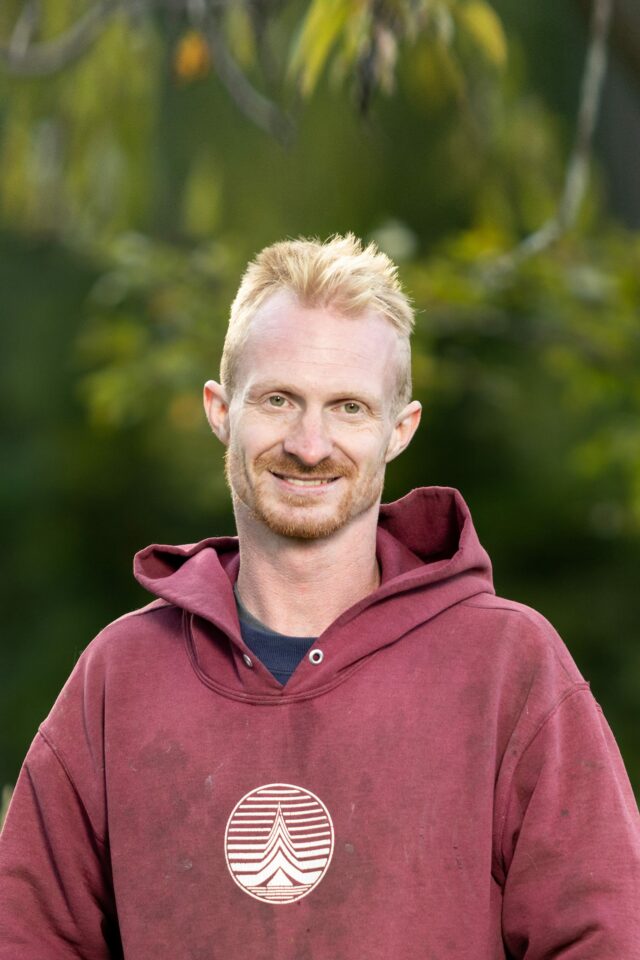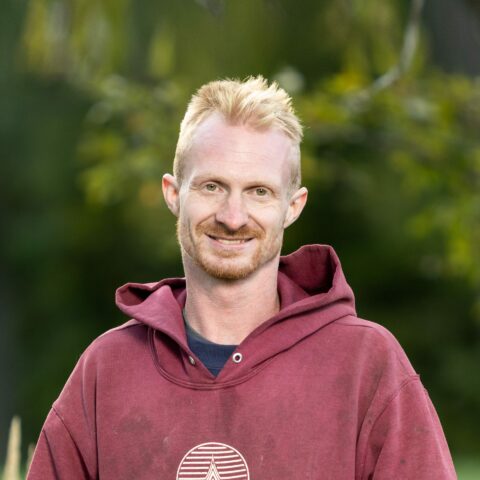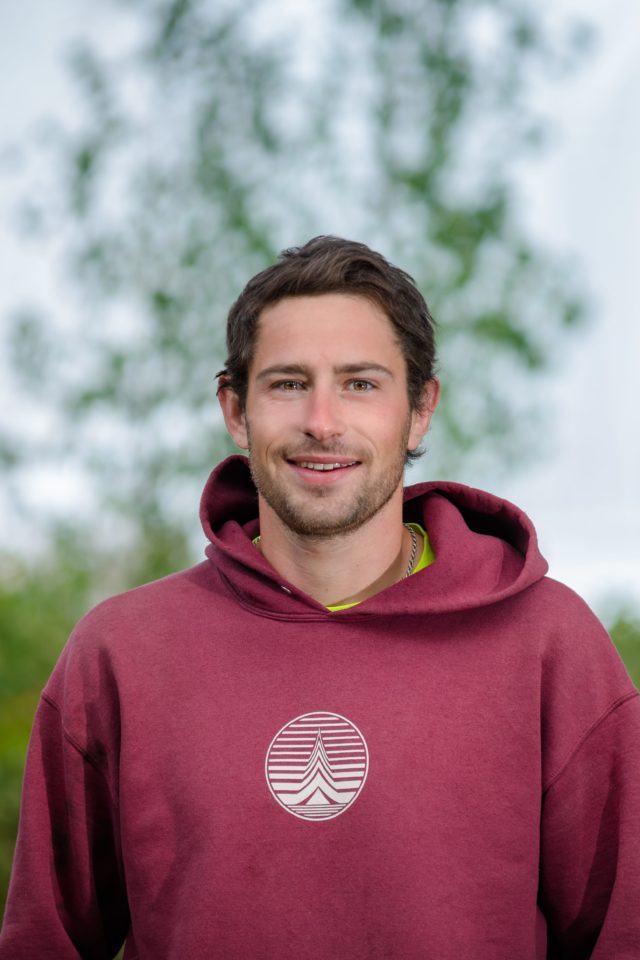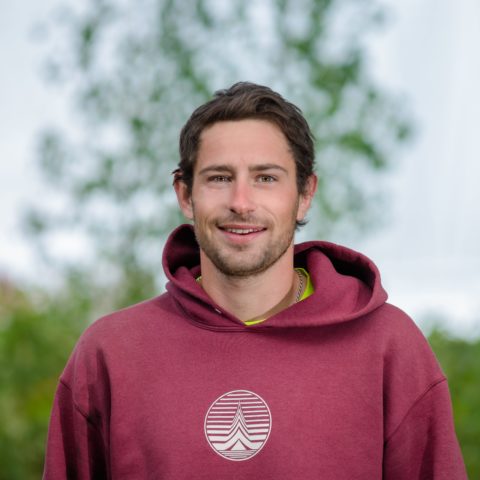 Matt Brien
Mow Lead
I was born and raised in the town of Colchester, Vermont. My hobbies are snowboarding, traveling, playing soccer, Flyboarding, camping and hanging out with friends. I graduated from Colchester High School and then attended Vermont Technical College where I earned my Bachelor's degree in Entrepreneurship/Small Business Management. After graduating college in 2018 I started my own small business Vermont Water Sports and worked construction. My construction job is how I found di Stefano Landscaping. I started at di Stefano on the construction crew, then quickly found my place on the maintenance team.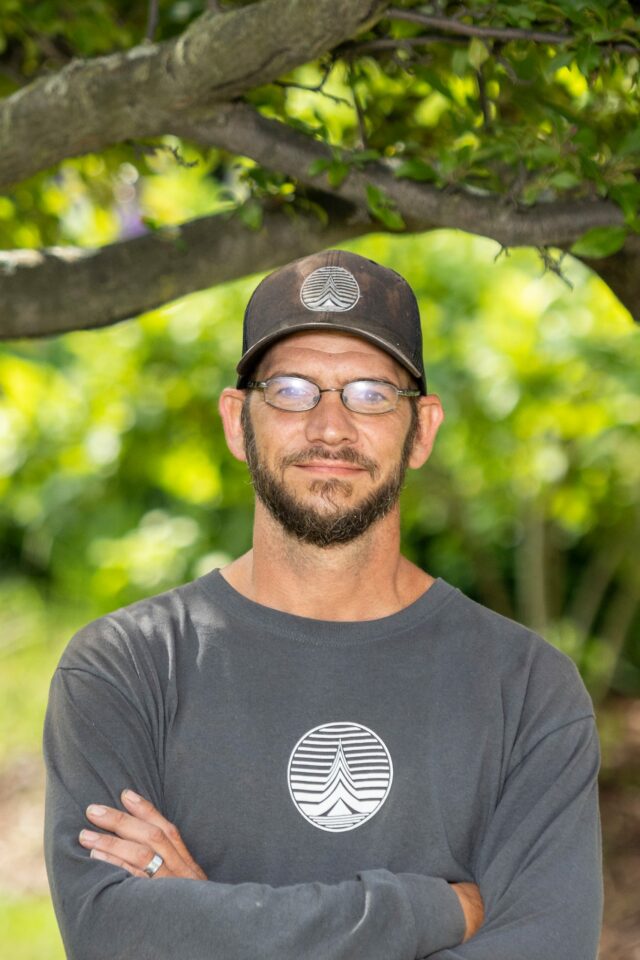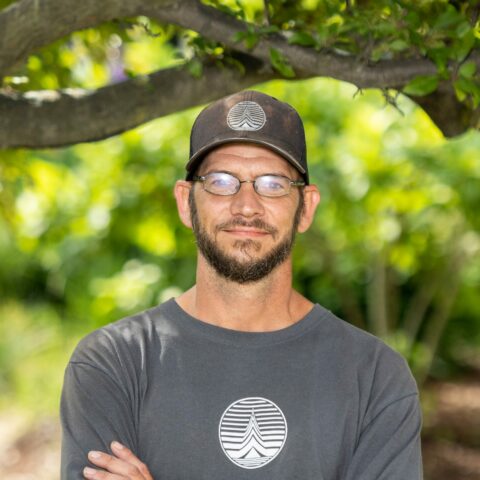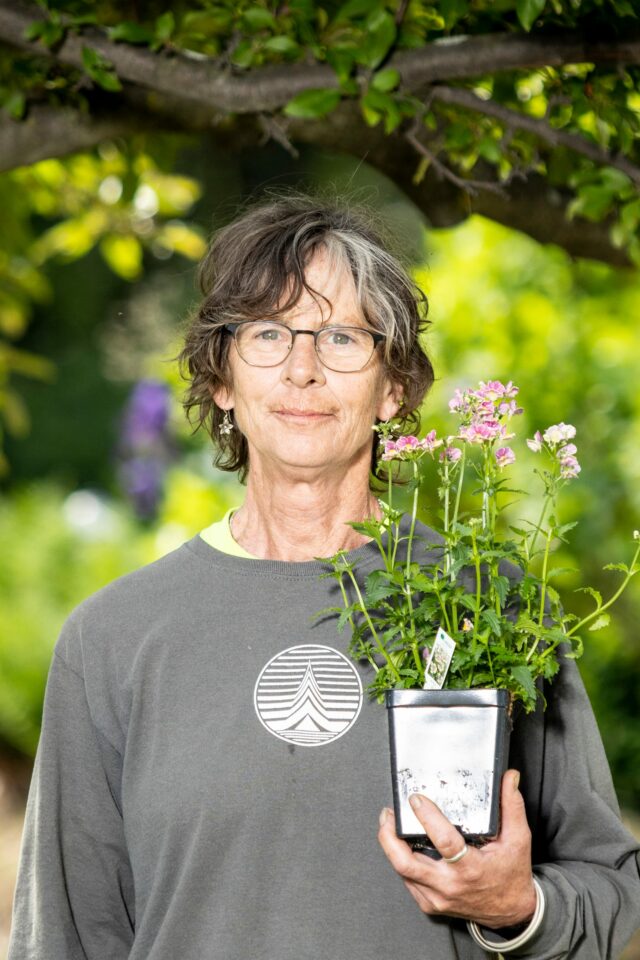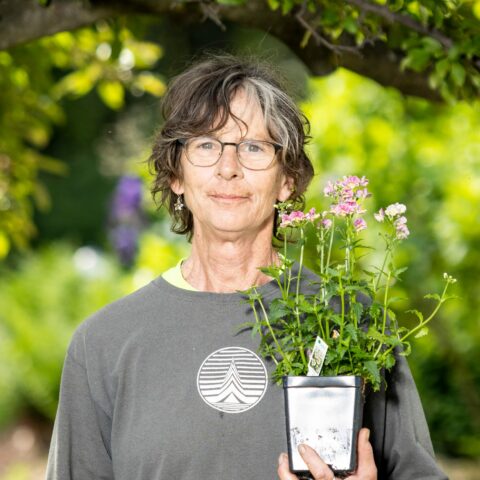 Janet Boardman
Head Gardener
Janet is a long time gardener who enjoys being outdoors and working with her hands. She has a strong knowledge of plants and loves the capabilities and appeal they can bring to a clients property and gardens.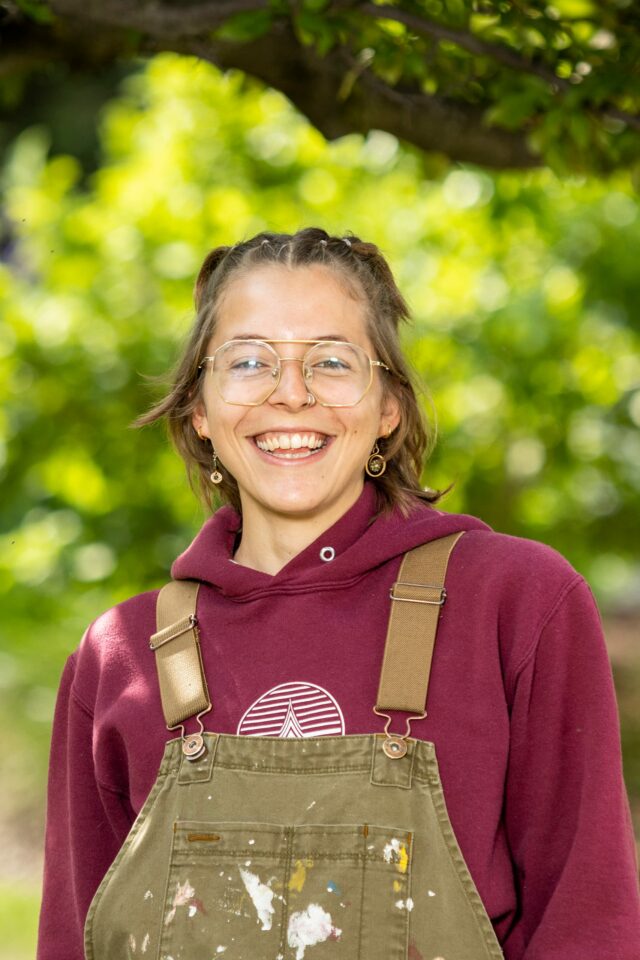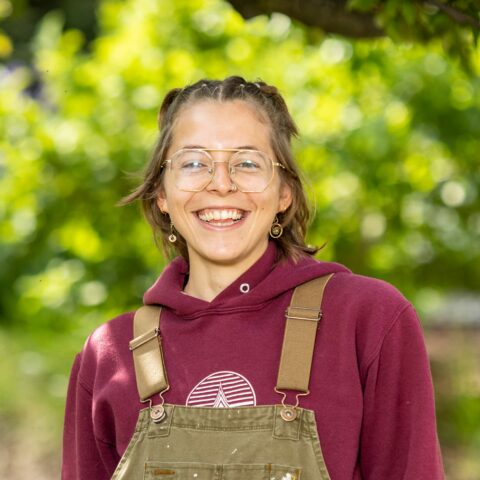 Leann Graff
Garden Crew Lead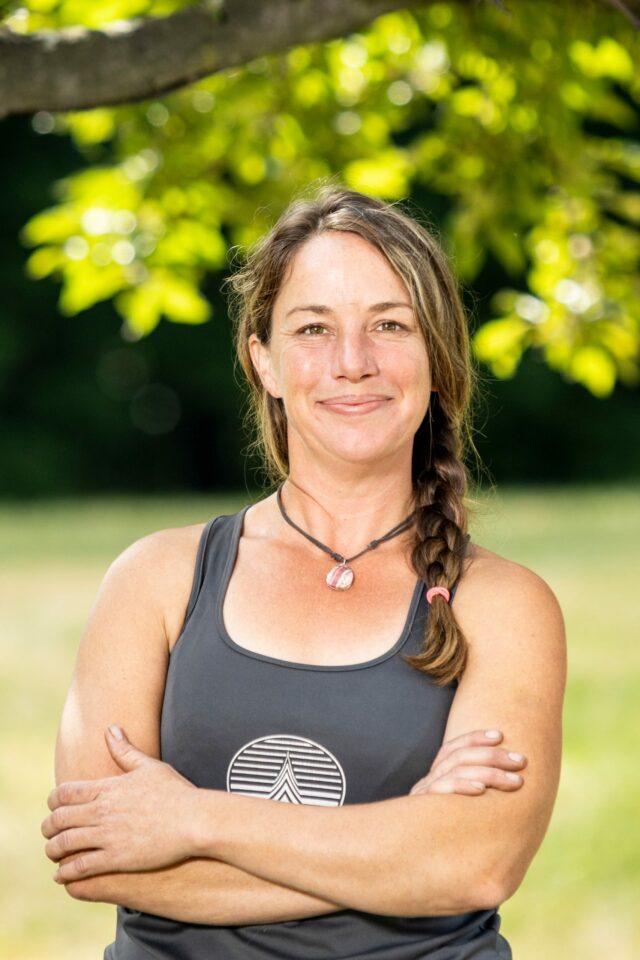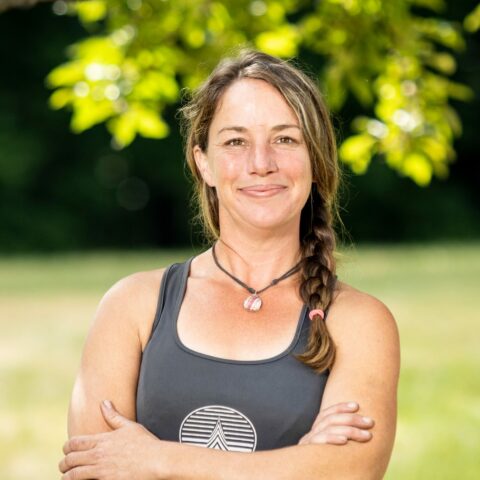 Nephel Howard
Plant Care Specialist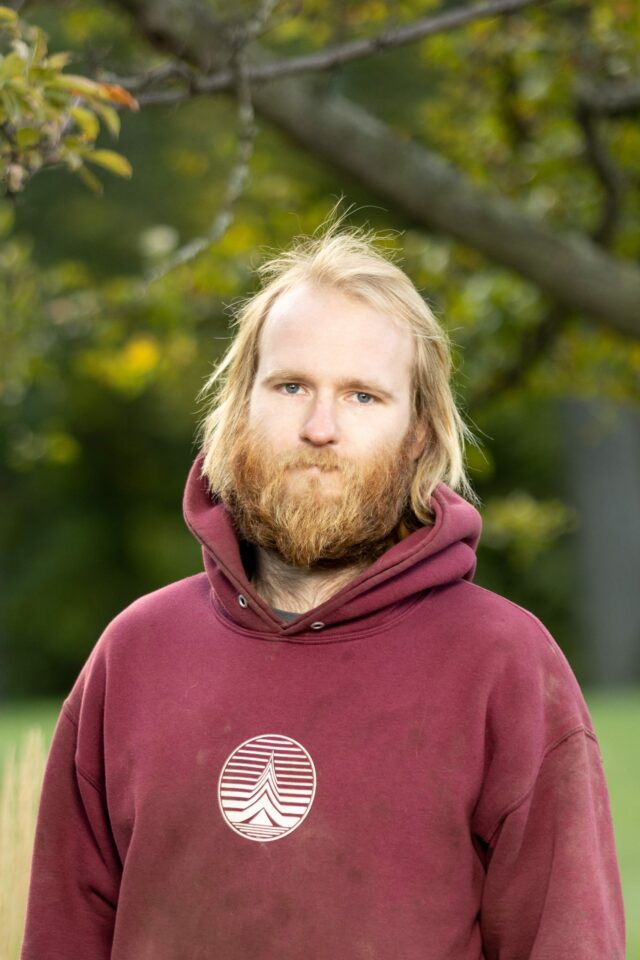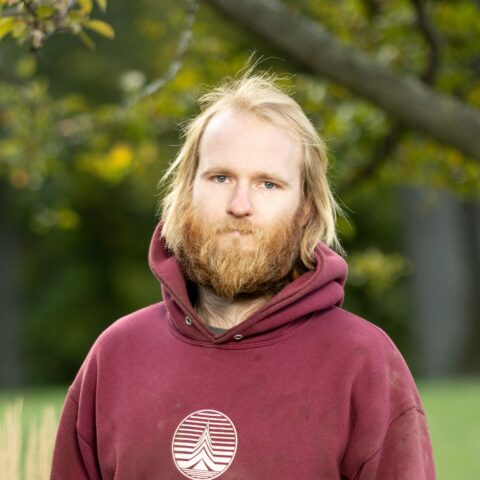 Skye Waters
Yard Manager
Skye moved to Burlington shortly after high school. He grew up in the small town of Wilmington and enjoys snowboarding, riding motorcycles, and playing with cats. Like most little boys, he was always interested in heavy equipment. Now he gets to fulfill his childhood dreams trucking and operating heavy equipment.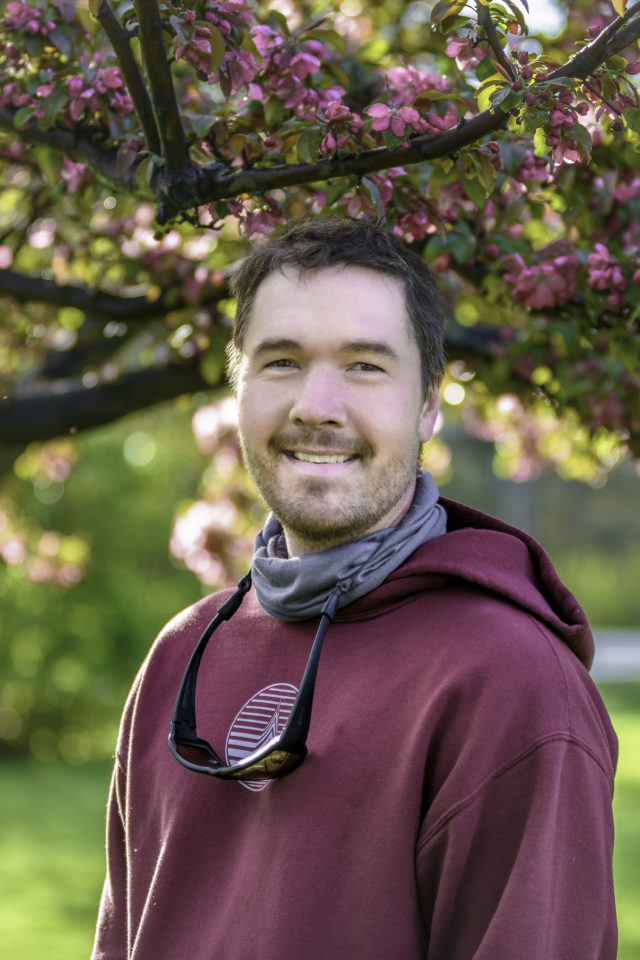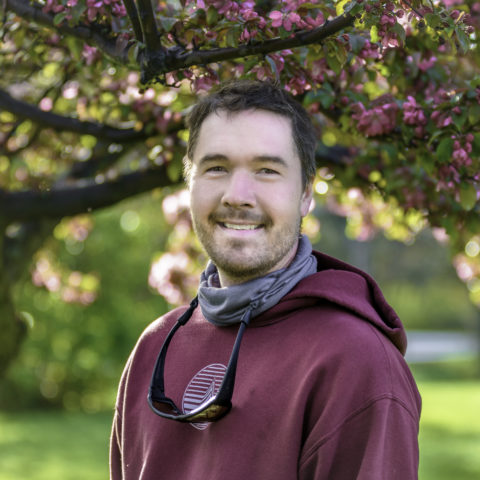 Ben Henry
Shop/Fleet Manager
Ben is new to the di Stefano team, joining at the start of 2021. Ben is a native Vermonter and grew up in Essex and Jericho. He attended UVM where he studied geology. Ben has always had a great love for nature and the outdoors and enjoying working hard and getting his hands dirty. After 20 years working in the wedding & events industry Ben was ready for a change. In joining the di Stefano team Ben brings a strong work ethic, leadership skills and a desire to work with an energetic and collaborative team. Ben lives in Westford with his wife and their 3 young boys where he enjoys tending to his own gardens and small flock of chickens.
2022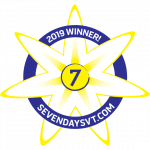 Seven Daysies
Best Landscaping Company
Seven Days
2021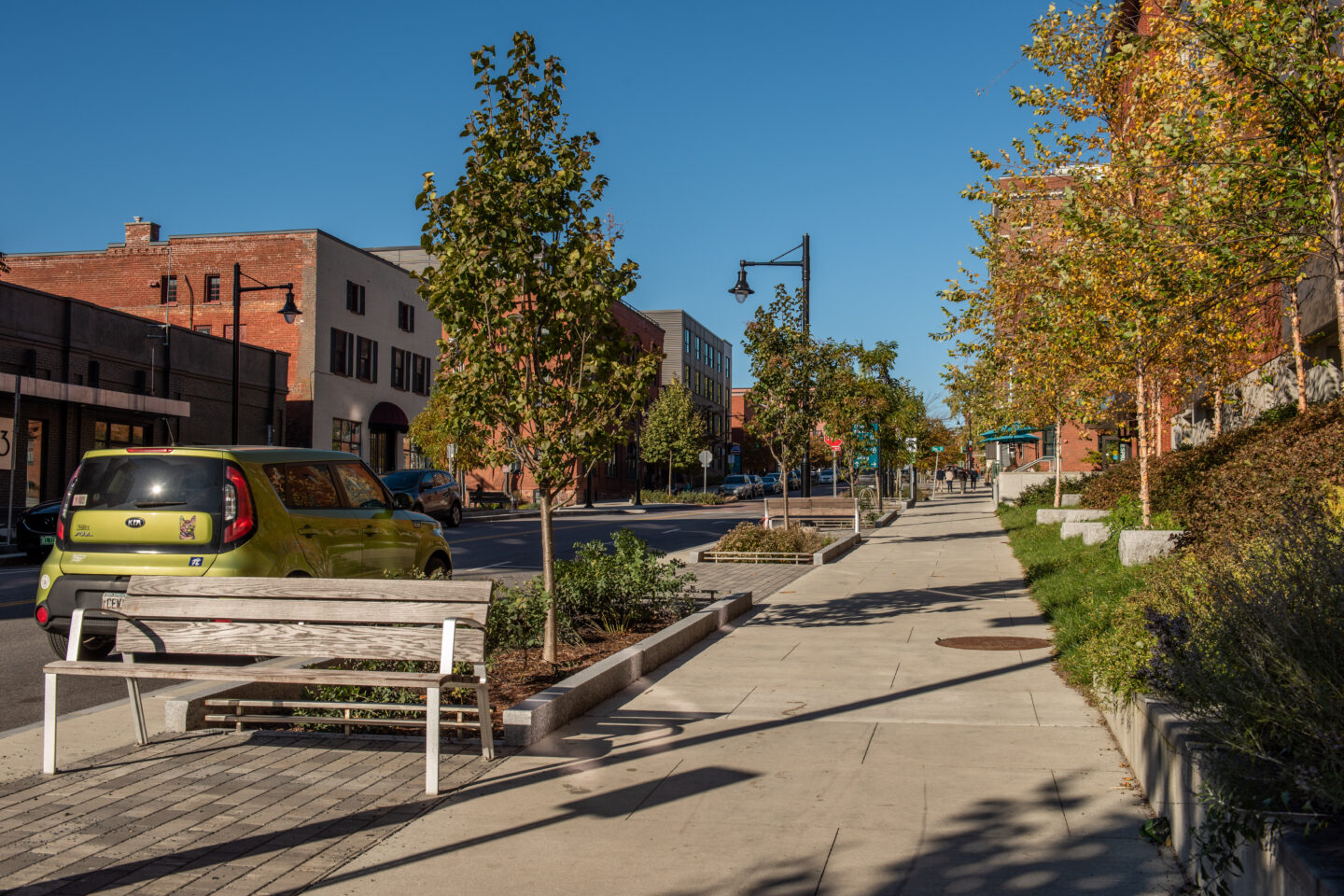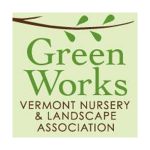 Honor Award
Green Works VT
Honor Award
Vermont Public Places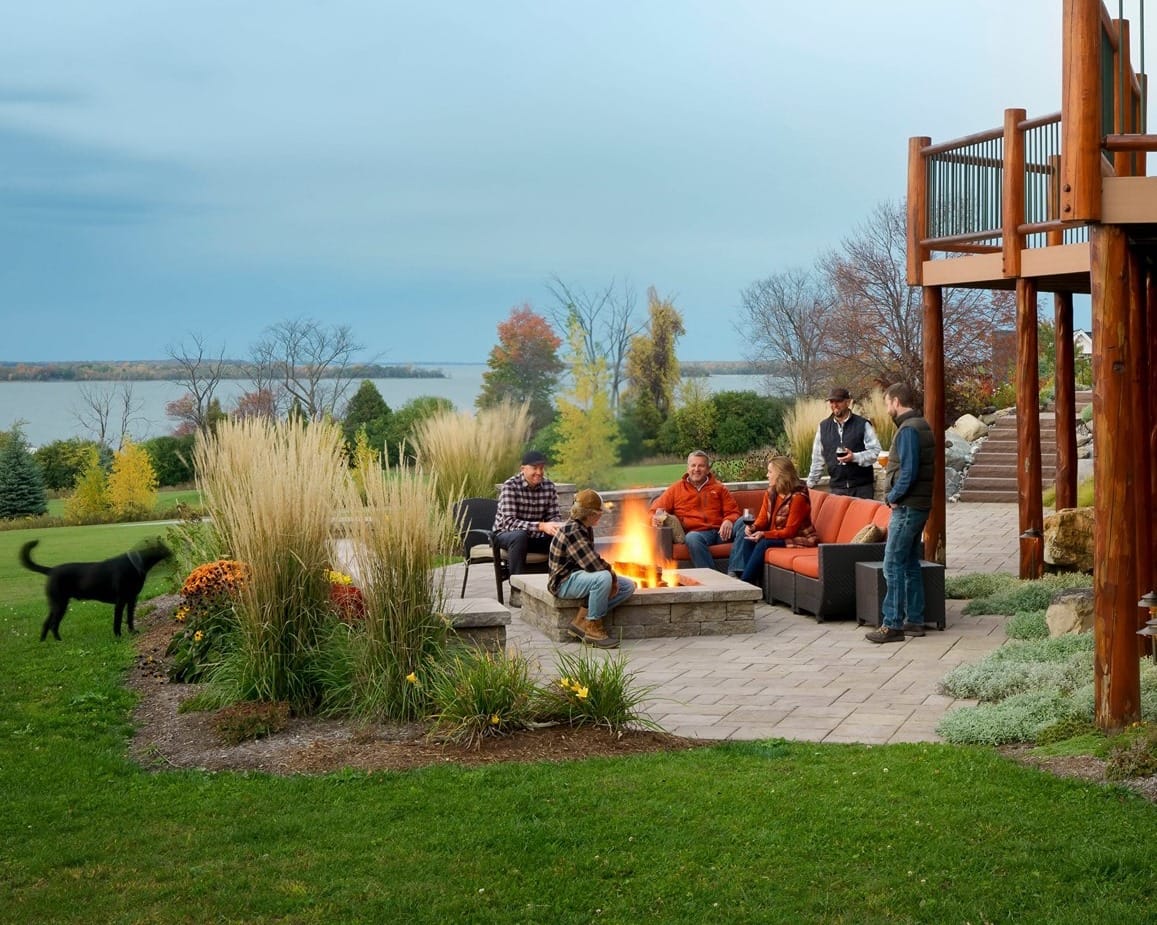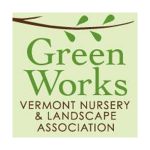 Industry Award
Green Works VT
Facility of Merit Award
Vermont Recreation and Parks
2020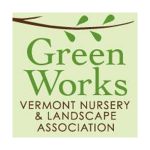 Exceeds Excellence Award
Green Works VT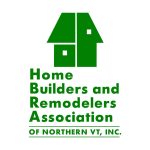 People's Choice Award
Home Builders and Remodelers
2019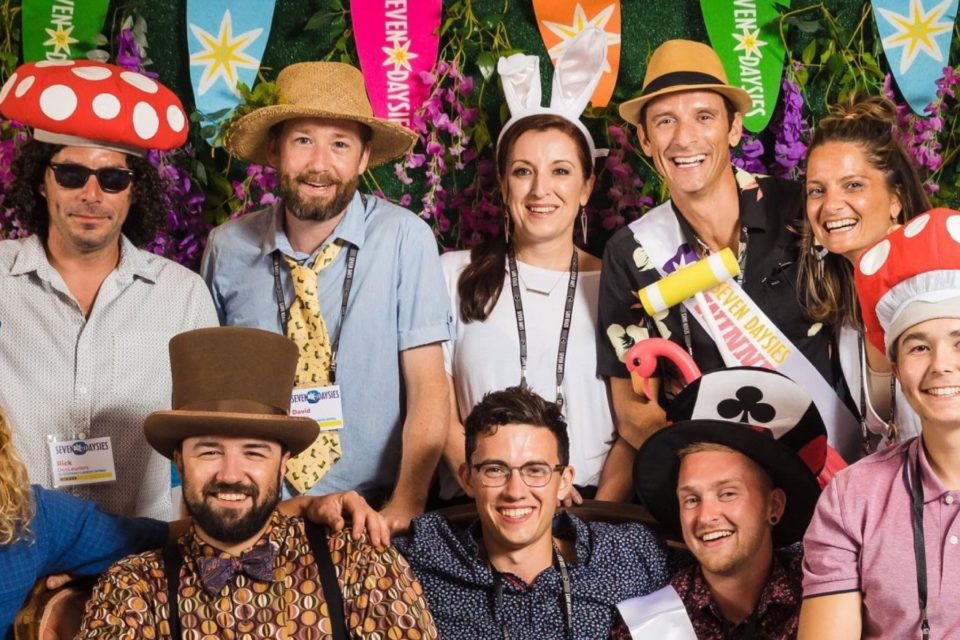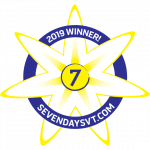 Seven Daysies
Best Landscaping Company
Seven Days
2018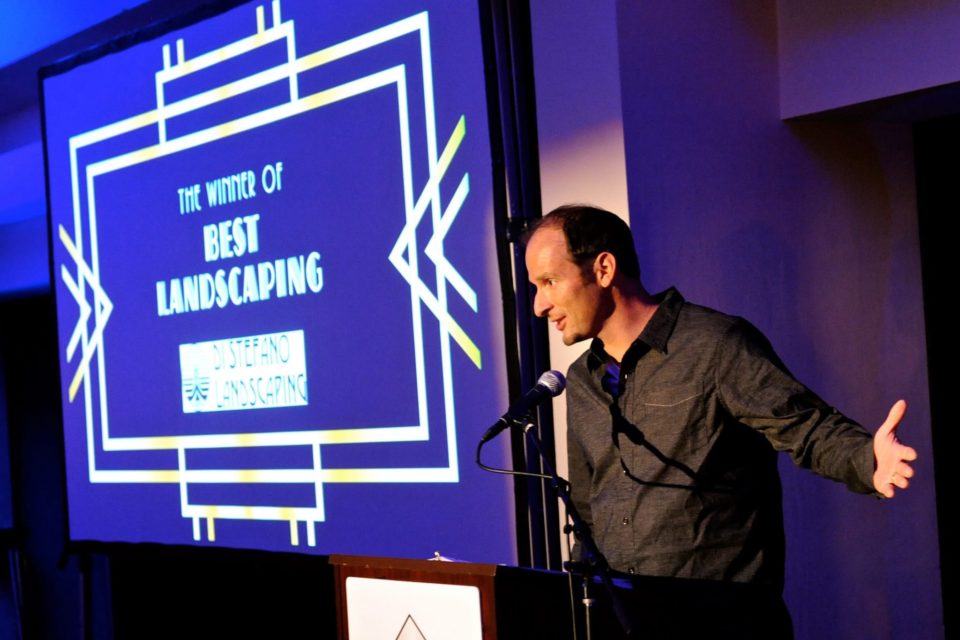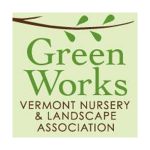 Industry Merit Award
Residential Installation
Green Works VT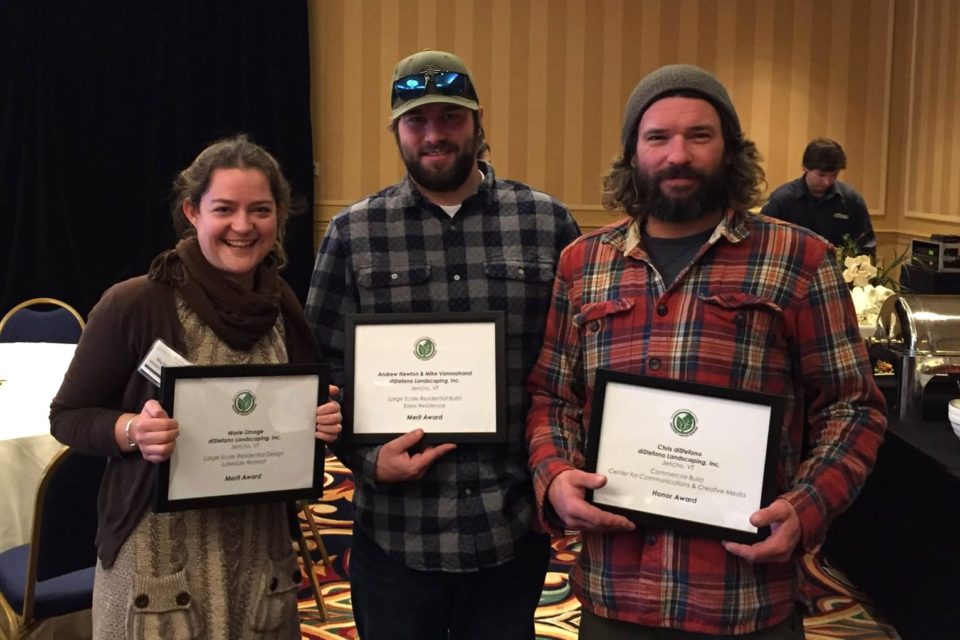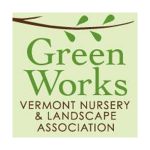 Industry Honor Award
Residential Installation
Green Works VT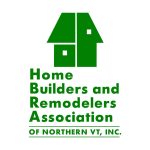 People's Choice Award
Home Builders and Remodelers
2017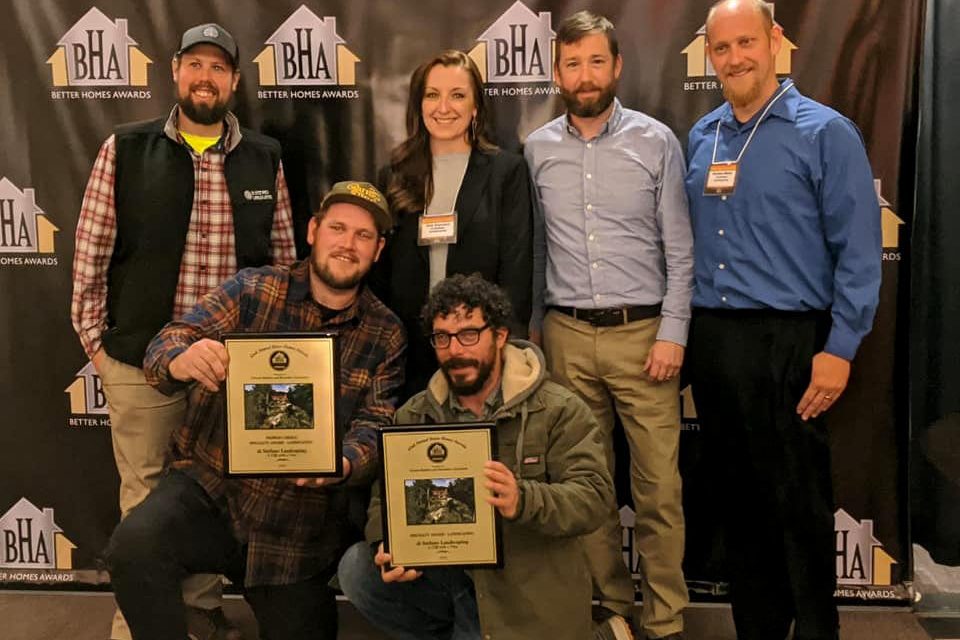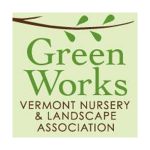 Honor Award
Commercial Installation
Green Works VT
2016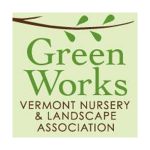 Honor Award
Commercial Installation
Green Works VT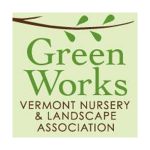 Merit Award
Large Scale Residential Design
Green Works VT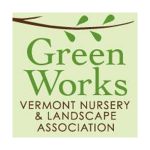 Merit Award
Large Scale Residential Build
Green Works VT
2015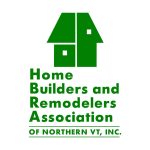 Best Landscaping
Home Builders and Remodelers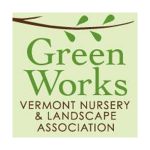 Exceeds Excellence Awards
Large Scale Commercial Installation
Green Works VT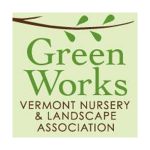 Honor Award
Large Scale Residential Design/Build
Green Works VT
2014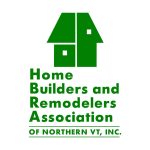 Best Landscaping
Home Builders and Remodelers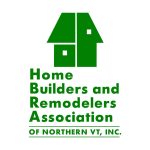 People's Choice
Home Builders and Remodelers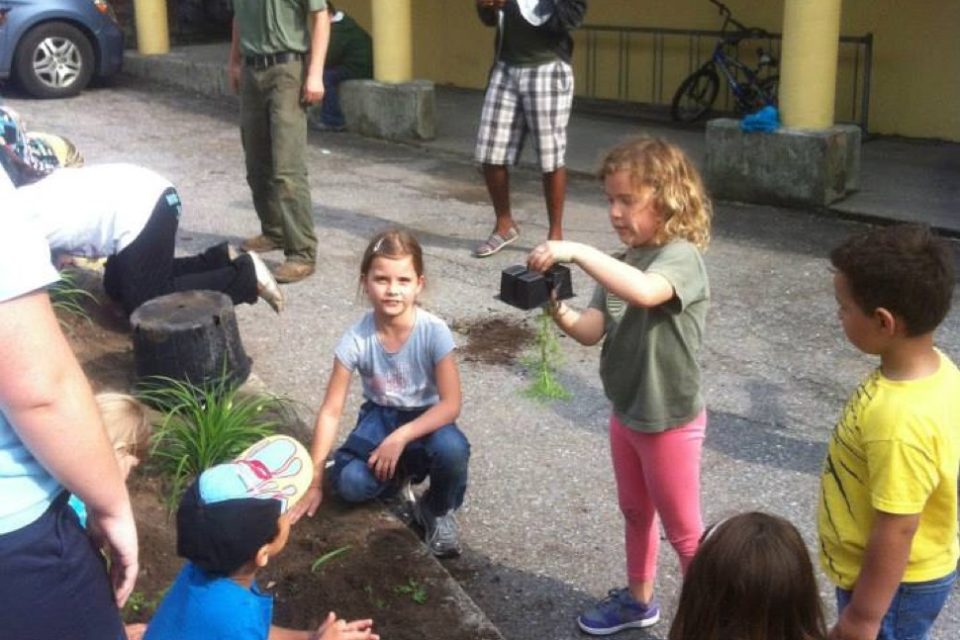 Community Involvement
At di Stefano Landscaping giving back to the local community not only feels good but is an important part of our mission. We have worked to provide services to non-profit organizations like King Street Center, Ronald McDonald House and Habitat for Humanity.