Patios & Living Spaces
Loving where you live starts with functional and beautiful outdoor spaces to enjoy with family and friends. We have the talented team to make that a reality for your landscape.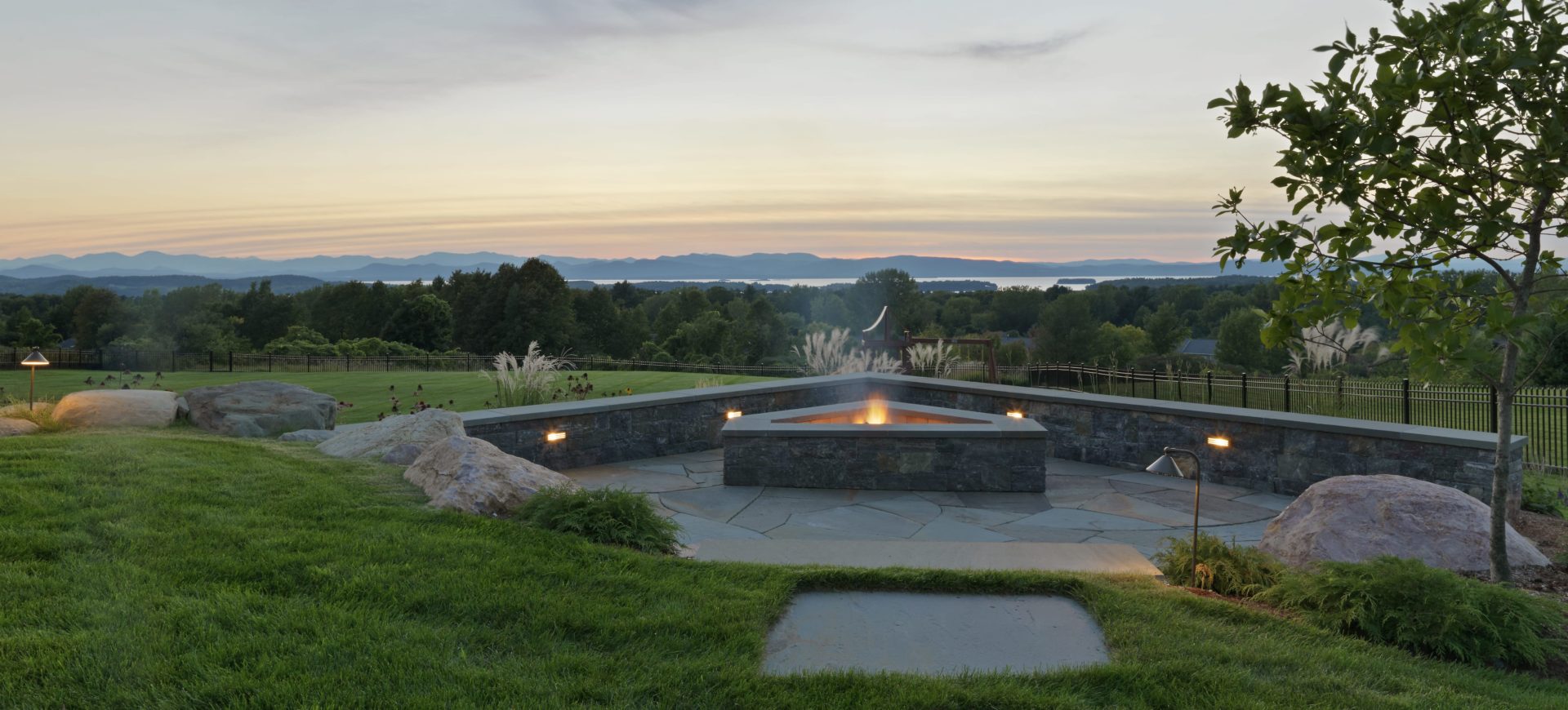 Stone Walls
Our skilled stonemasons combine ageless stone working techniques and unique, artistic style to build a wide range of free standing or retaining walls that need little maintenance and last for centuries. These strong structures can help shape the land, guide people along a path, protect a garden, or add visual interest to an otherwise flat space.
Steps
Stone steps and staircases feel sturdy and secure underfoot as if they were part of the land itself. They can provide a distinguished ascent to your front door, a cool resting spot for bare feet and bottoms in the summer, and graceful access down to a shoreline or garden.
Patios
Mosaic-like stone patios are outdoor living areas that play host to dinners under the stars, barbecue sessions and beers with friends, and plush chaise lounges that invite you to snooze away the afternoon. Designed to fit into the surrounding landscape and building style, patios can be crafted from natural stone, pavers, brick, or a combination of materials.
Walkways
Walkways made of brick, pavers, or natural stone lead visitors to the front door, a showpiece garden, or a private nook in a far-off corner of the yard. They provide a structure to the landscape that can be formal or natural, squarely patterned or framed by lichens, mosses, and sedums.
Features
Hardscaping has a fun side, too – imagine fire pits, outdoor kitchens, bread ovens, ponds, water gardens, water falls, benches, lighting, pergolas, giant boulders… the list of what we can build is nearly endless.