Lakeside Retreat
This newly constructed house had everything but a landscape to make it feel home. Our design/build team changed that with beautiful stone steps and a paver courtyard.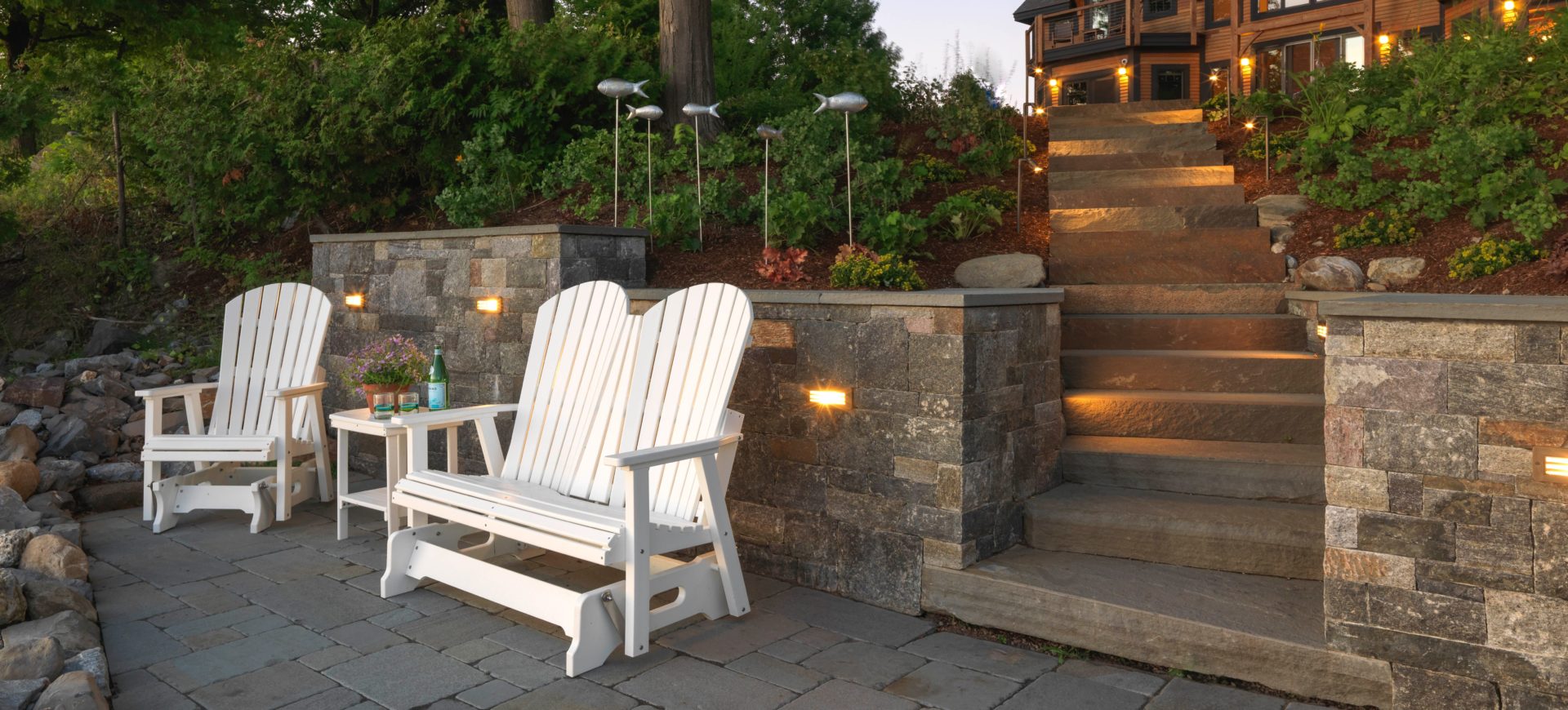 This landscape provides the finishing touches to a newly constructed dream home for our client on Lake Champlain. The clients built their dream home after the wife was diagnosed with cancer. Thankfully she fought through and decided to landscape their home as a celebration of that survival. They requested a better feeling of entry for the expansive home, a location for their future hot tub, safe access down to the lake and a place to sit comfortably down by the water. They also wanted garden beds that were free flowing, highlighted the movement of the breeze off of the lake and easy to maintain. They also requested a vegetable garden and cutting garden.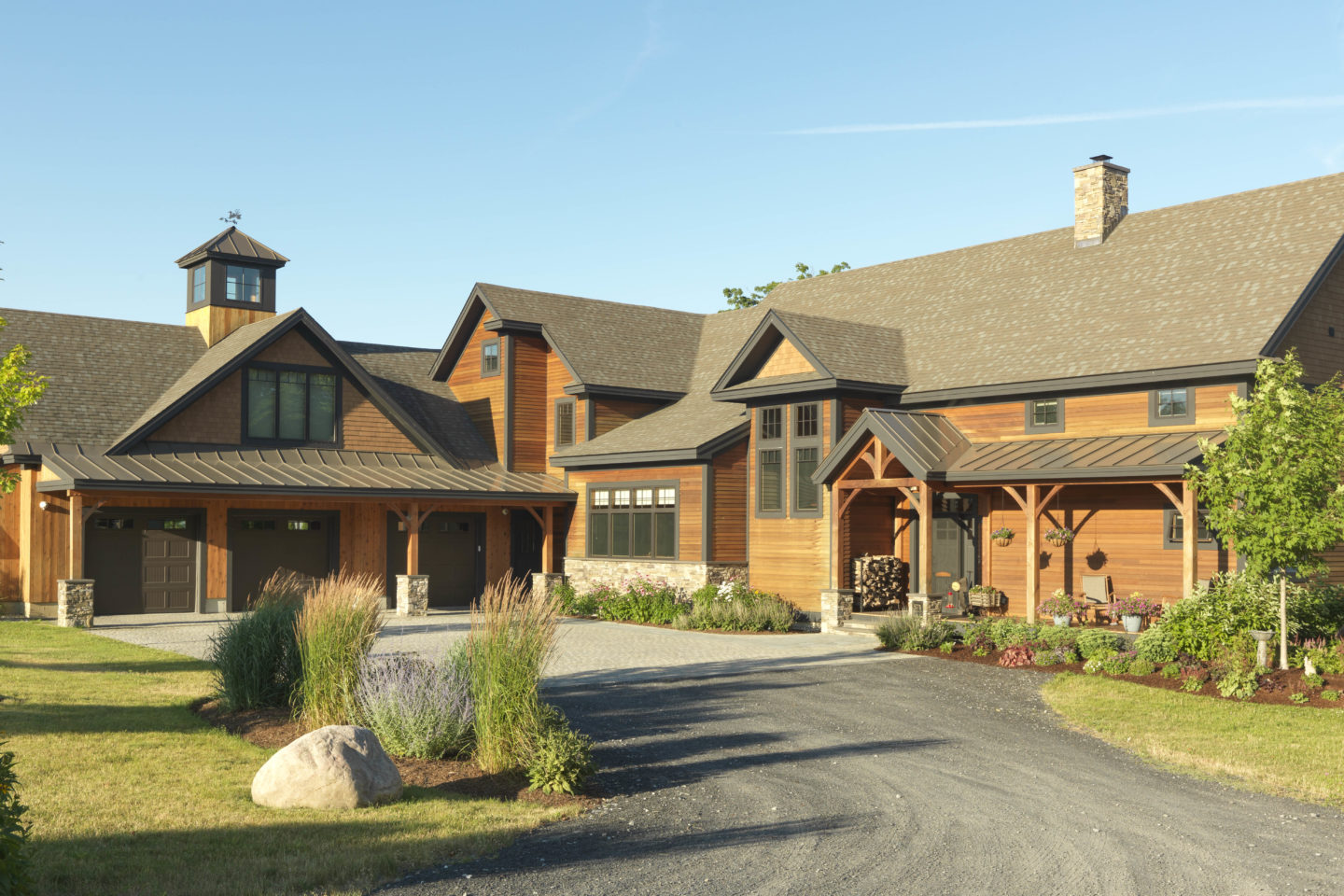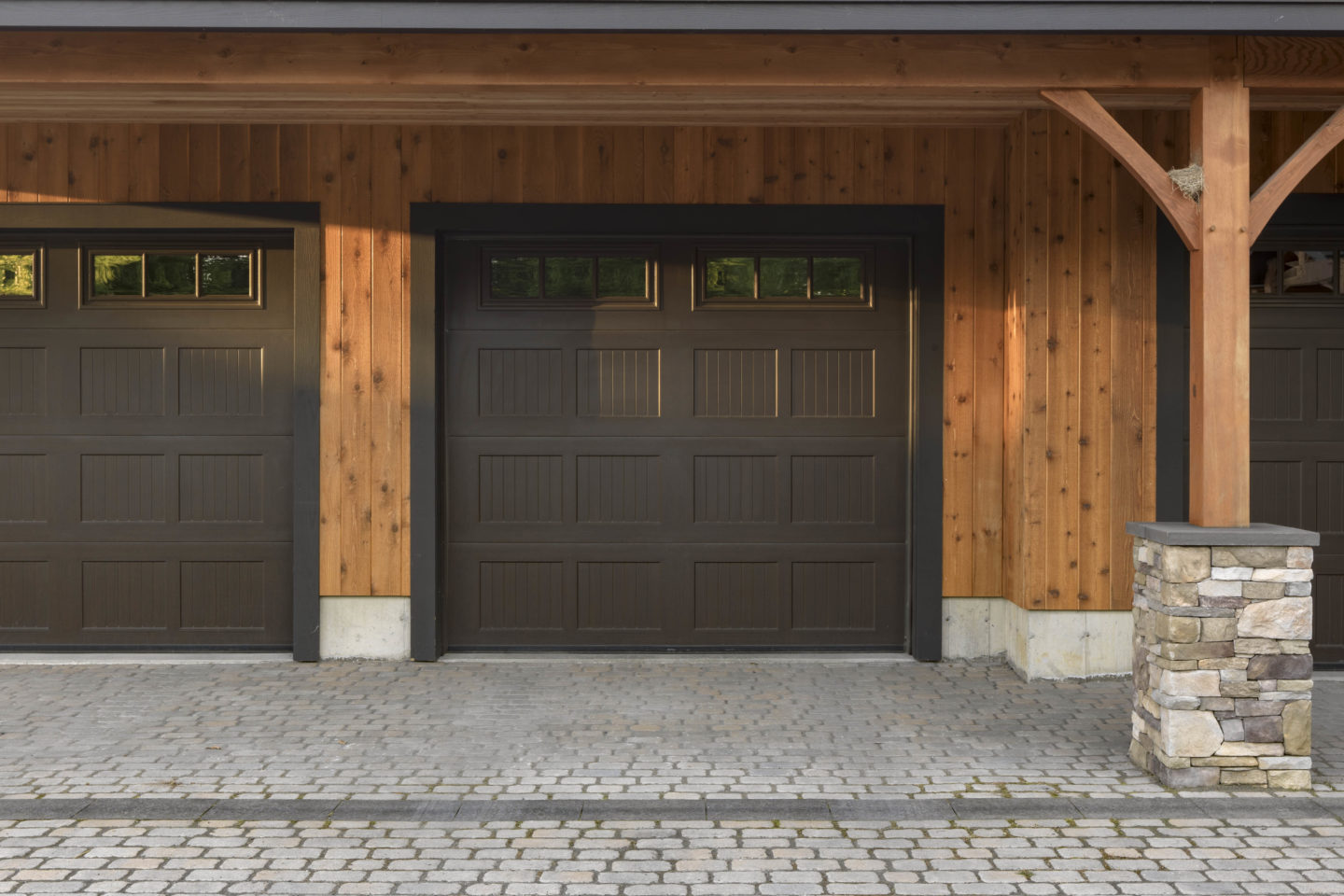 Here are the solutions we provided:
It includes the convenience and elegance of a paver courtyard using a blend of Techo-Bloc pavers, black granite and bluestone to create an inviting front entrance.
The trees, shrubs and perennials where each selected to achieve year-round interest.
The overall flow of the planting layout with its sweeping curves includes ornamental grasses, mixed perennials and hydrangeas coordinating with the client's desire for a relaxing retreat and movement within the beds.
The stone access to the lake and bluestone outdoor sitting area provides a hide-a-way for private lake front views.
The transition from the back deck to the stone step makes the entire back yard accessible minimizing the impact of traffic on the lawn.
Landscape lighting was installed to shine functional lighting on paths and steps and to accent the beauty of the plantings and stone into the night hours.
We installed a black granite band of pavers in front of the garage to solve an erosion problem due to run off from the roof. The black of the granite complimented the trim around the garage doors.
Constructed a fenced in veggie garden close enough to the house for easy access with maximized sunlight and without it being a feature that distracts from the rest of the landscape.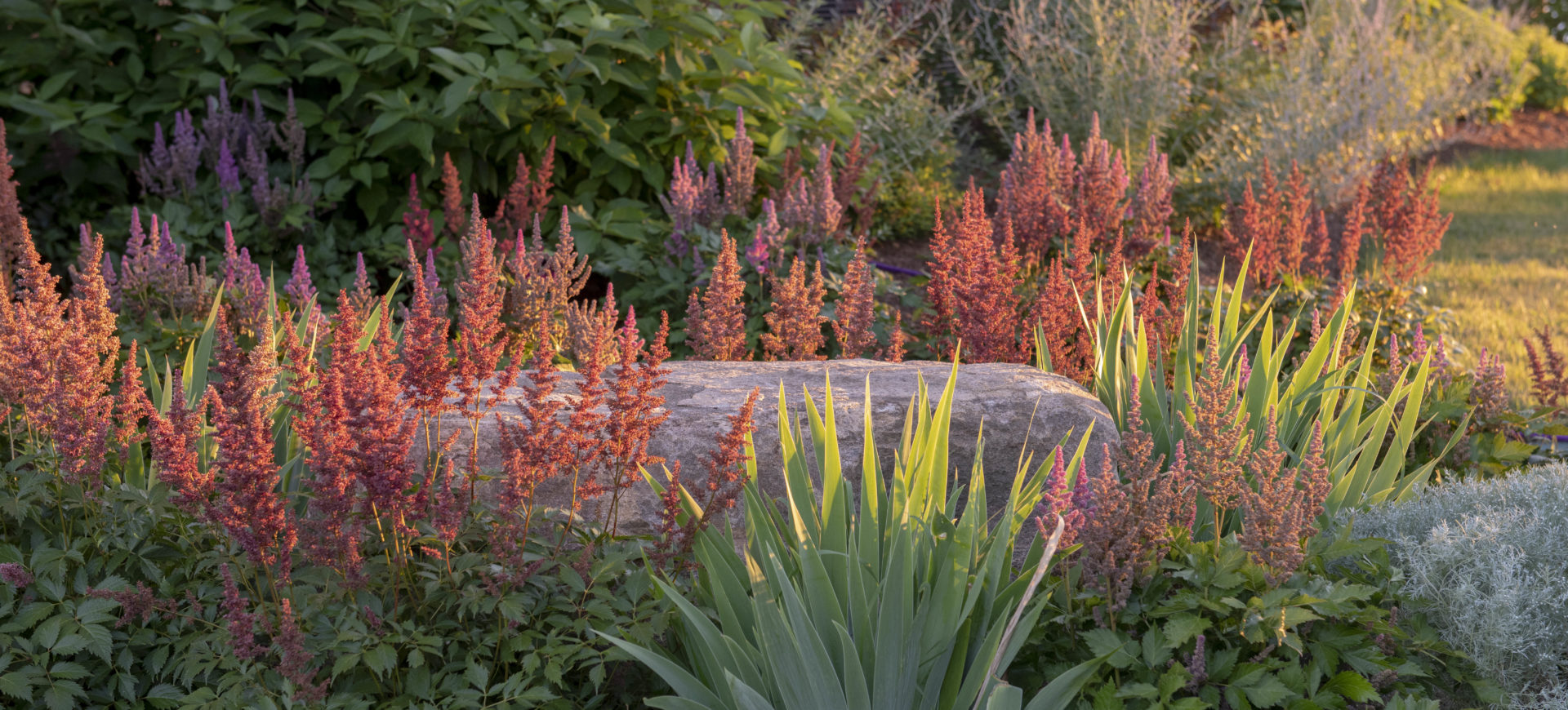 Our designer spent hours with the clients listening to their desires, concerns and challenges. By evaluating the existing site conditions and incorporating the client's input she was able to provide a plan that met and exceeded these requirements and expectations.