A new healing garden has been completed as part of the most recent renovations at the Northwestern Medical Center in St. Albans, Vermont. The outdoor space was commissioned by the Medical Center to provide a location where patients and visitors can enjoy nature, feel secluded, and reflect outdoors.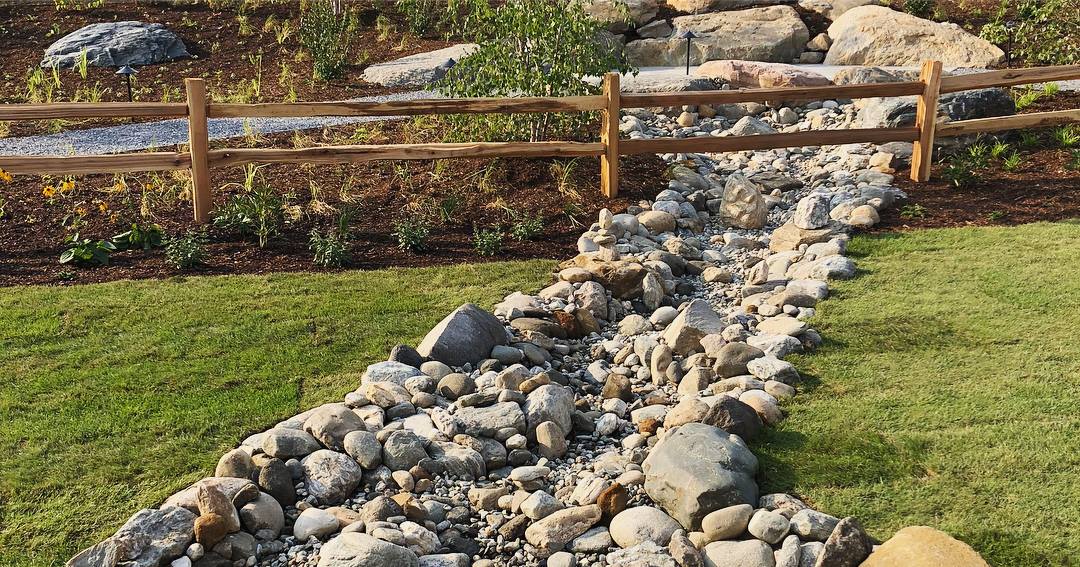 We worked throughout the summer on this large involved project that includes a long ADA-compliant stone pathway, surrounded by native plants and trees, that brings patients to a seating area with a dry stream bed. Landscape designer David Burton says he wanted to incorporate a variety of landscaping details you see throughout Vermont, including a split-rail fence and a mixture of formal and informal plantings. "I wanted to provide the quintessential Vermont backyard for these patients," he says. "I also wanted there to be interest year-long which we achieved through hardscaping as well as grasses and trees that stay beautiful throughout the winter months."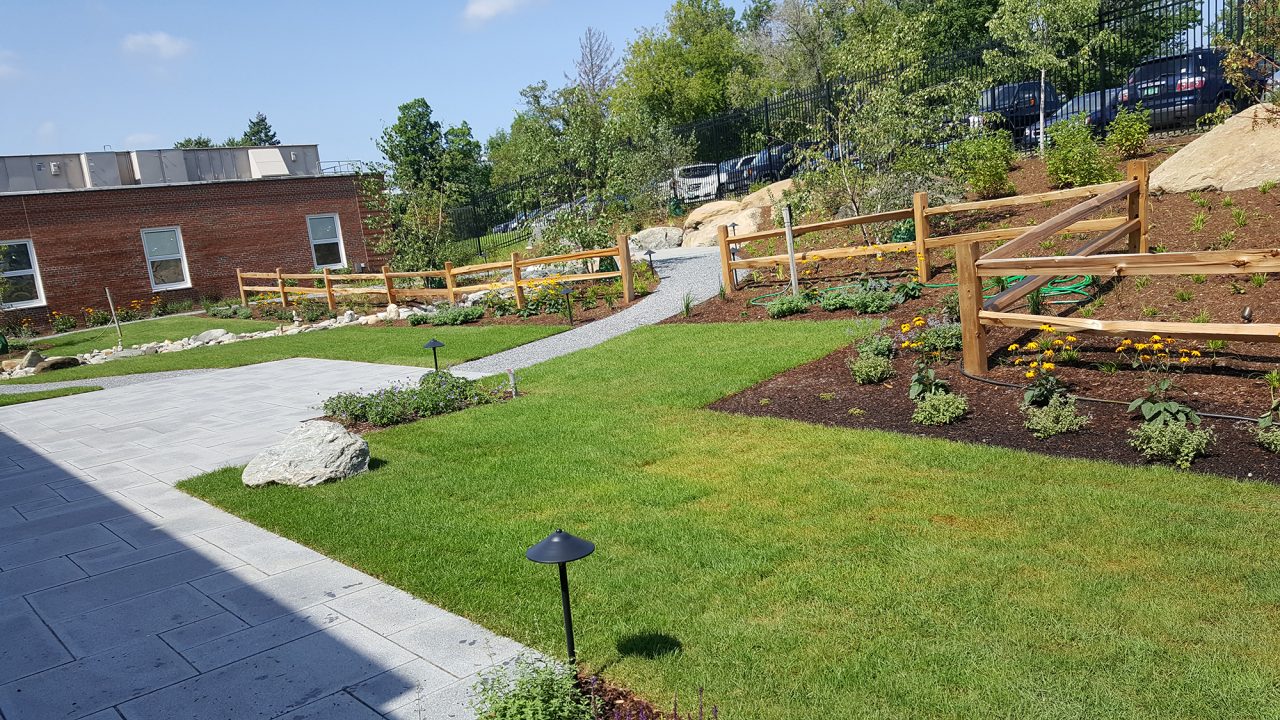 Other features of the healing garden include:
Pollinator-friendly plants that help attract butterflies, bees, and other wildlife to the garden, including Echinacea, Sedum, Penstemon, Milkweed, and a variety of grasses.
Landscape lighting including path lights and accent lights on trees and boulders so patients can enjoy the garden in the dusk/evening hours.
A variety of large, flat patio areas where patients can relax and chat with family or friends.
The garden is just one of few healing gardens throughout the state and is innovative in its use of hardscaping, community planting, and natives to make it feel like you're in a Vermont backyard.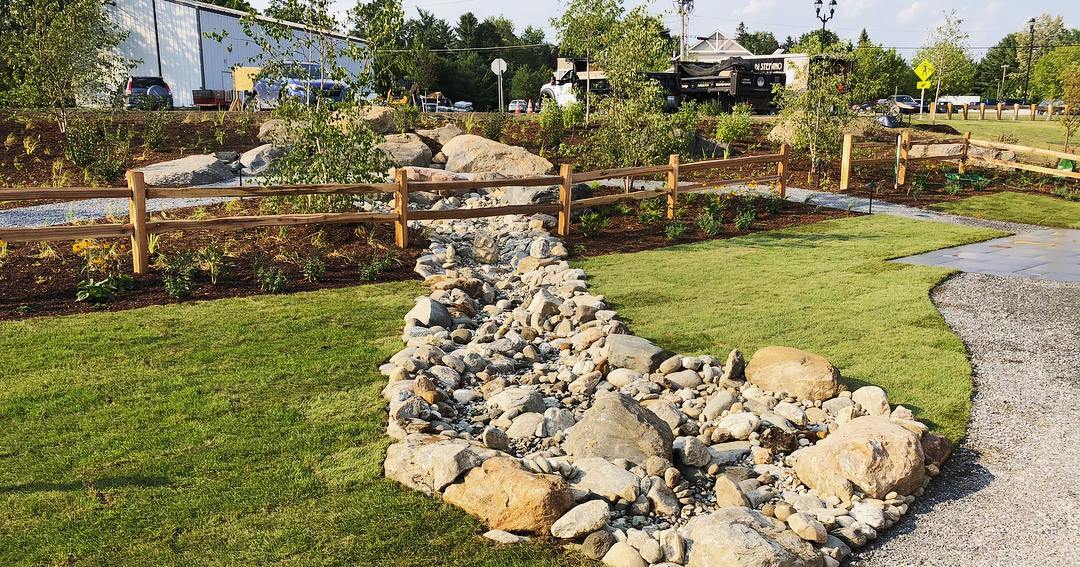 We can't wait to capture the beauty of the garden throughout the winter months and next season as all of the plants grow in.