Backyard Makeover
Starting from an unsafe wooden deck requiring yearly maintenance, this backyard was transformed into an outdoor living area for the entire family to enjoy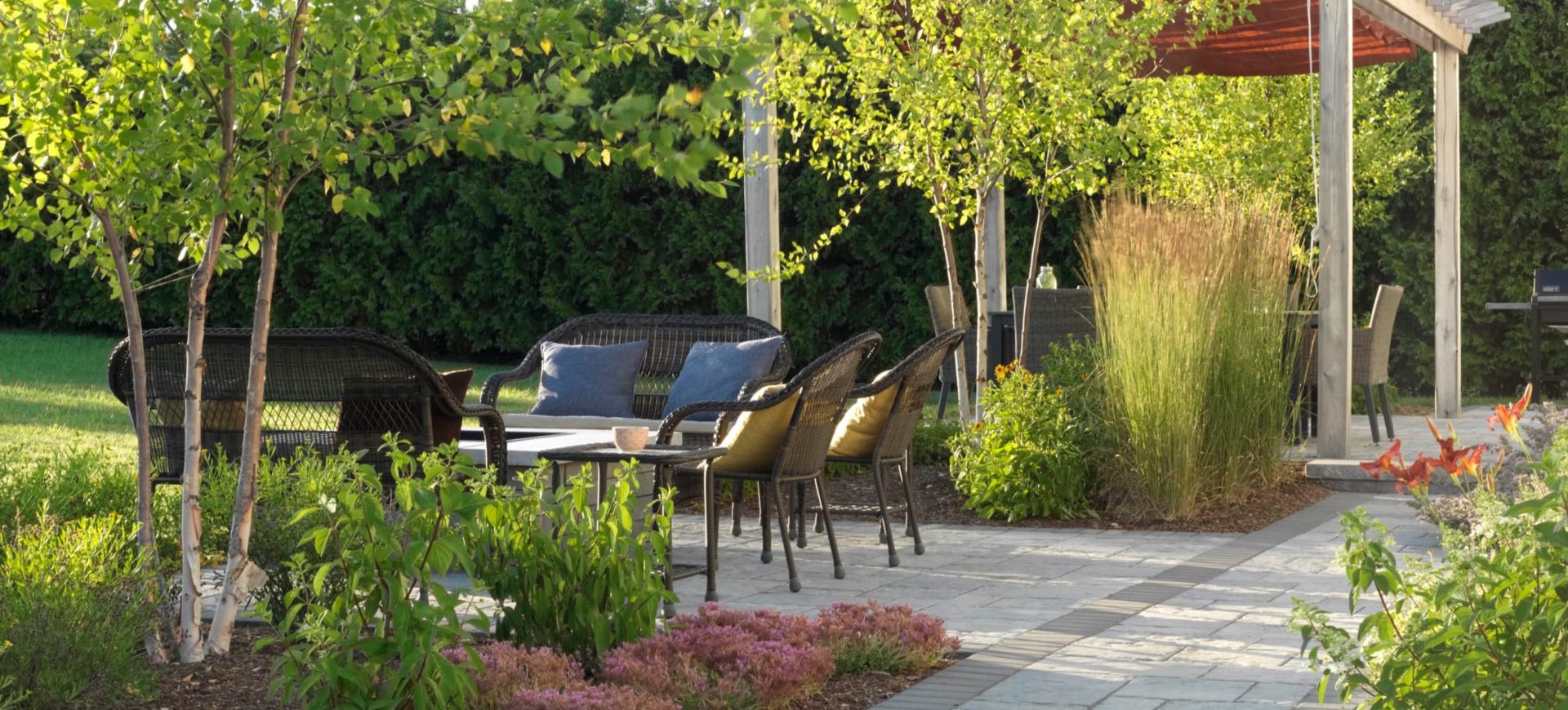 This client purchased their home within the past 10 years and contacted us because the back deck was too small and too hot for their family including three boys ranging from ages 10-2 years old. The deck was west facing and constructed with pressure treated pine that was starting to become more of a maintenance headache than what it was worth. They also had an existing large mulched bed that felt overwhelming to keep weed free.
They wanted functional space that would allow for a grill that they could use year-round, outdoor dining with a relief from the hot afternoon sun, and a fire pit. They were also interested in finding a spot to grow hops for the owner's beer brewing hobby. Another big concern was that we didn't interfere with the open backyard that the boys used daily. Their budget for all of this was $30,000.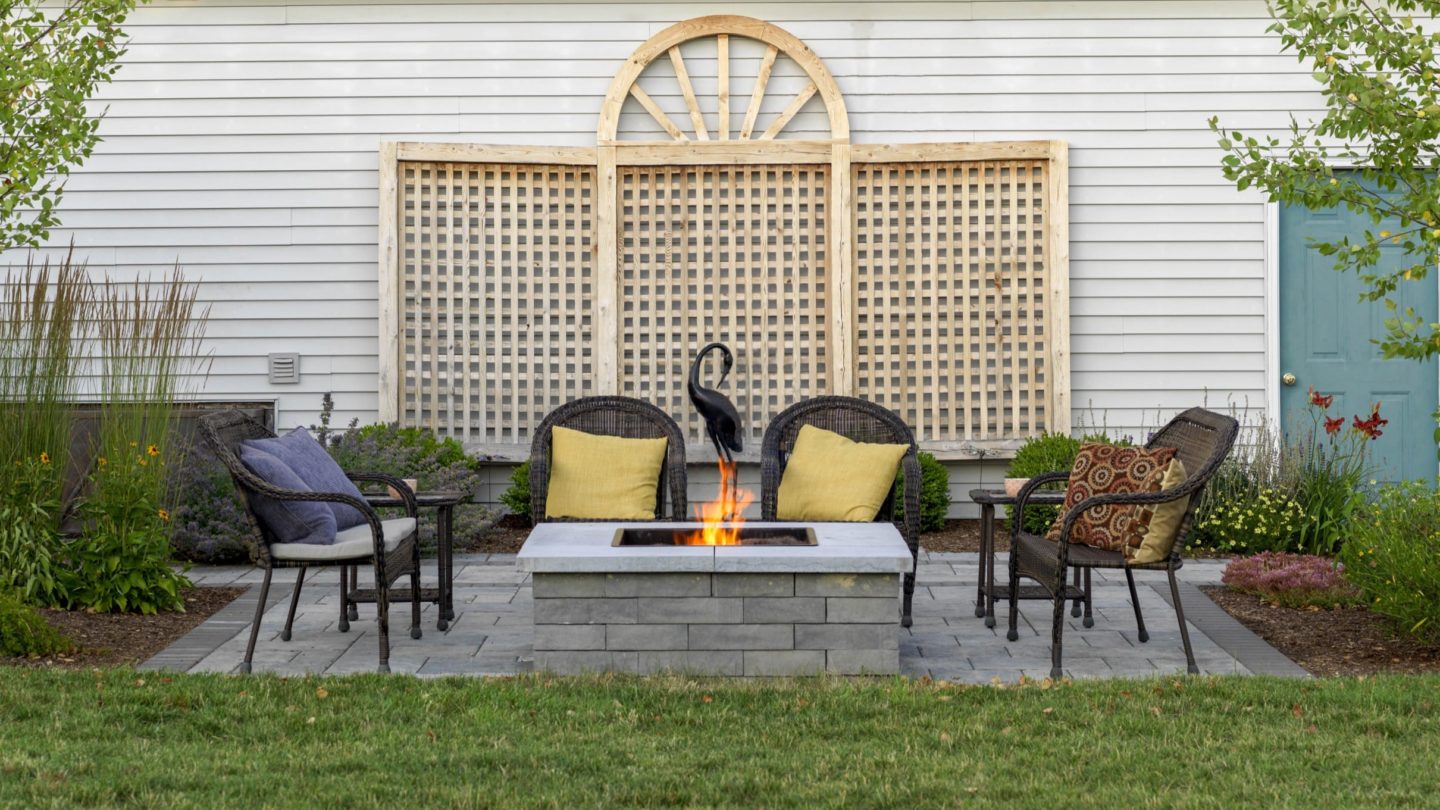 When they first called us to meet with them they wanted to expand the existing deck to better meet their needs. We discussed the savings of installing a paver patio over a composite deck and provided them a design that included the following:
A central axis to allow easy traffic flow through the outdoor rooms and not interfering with furniture.
Landing was installed at the sliding glass doors to get down to grade quickly and save expense of creating a raised patio or deck.
The space was divided into multiple outdoor rooms with specific purposes including a grill area, dining area and fire pit area.
A custom fabricated pergola constructed with locally milled cedar that is rot resistant and affordable.
A manually retractable shade sail that was functional and didn't break the budget.
A custom cedar trellis to match the pergola and highlight a spot for yard sculpture.
Reserve the length of the lawn for the three boys to be able to play in and enjoy.
Keep the grill area close to the back door for year-round access and use.
They rarely use the door to the garage so the planting and walkway was laid out to take away attention from that as an entrance.
Minimal planting beds with plant material that would minimize weed pressure.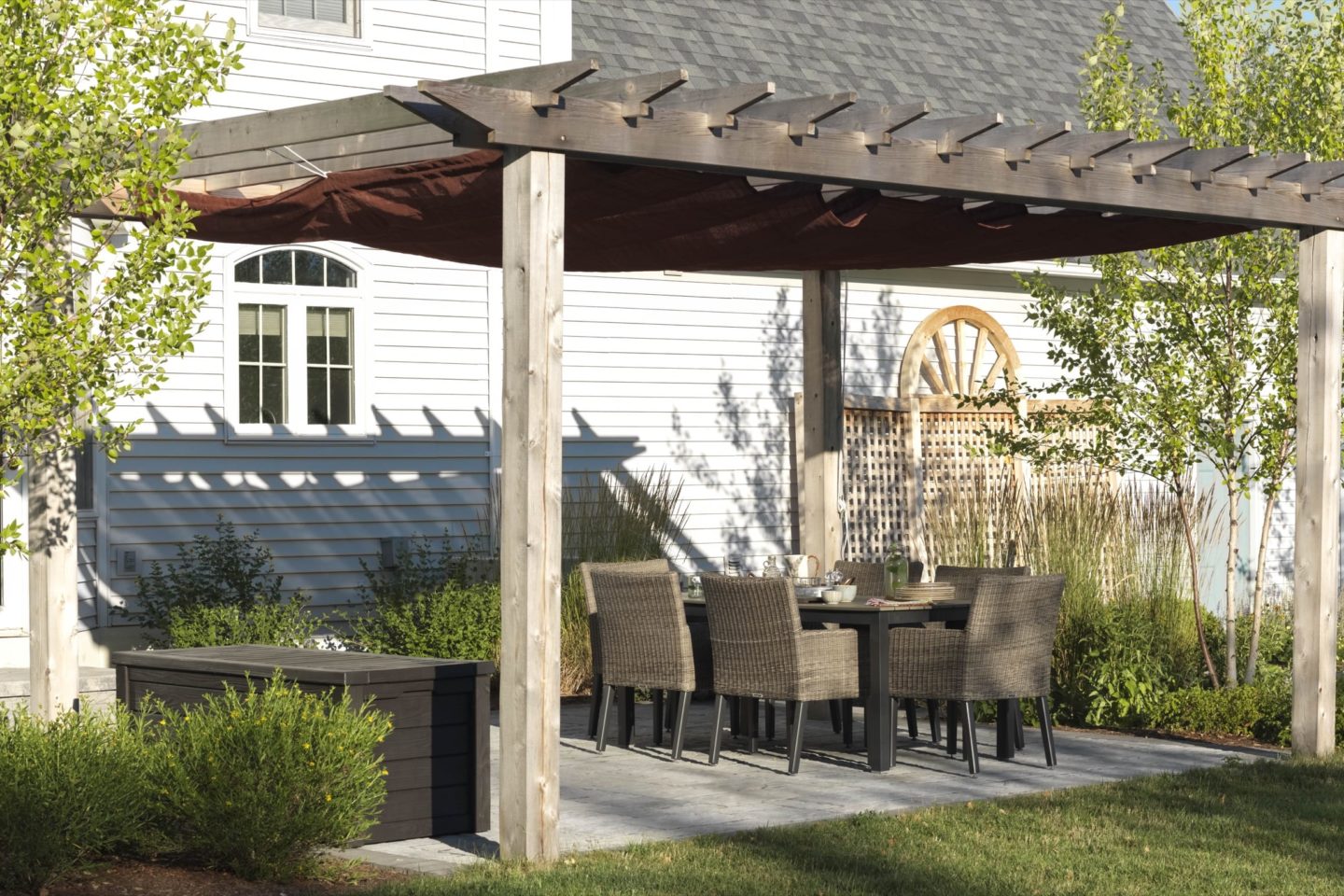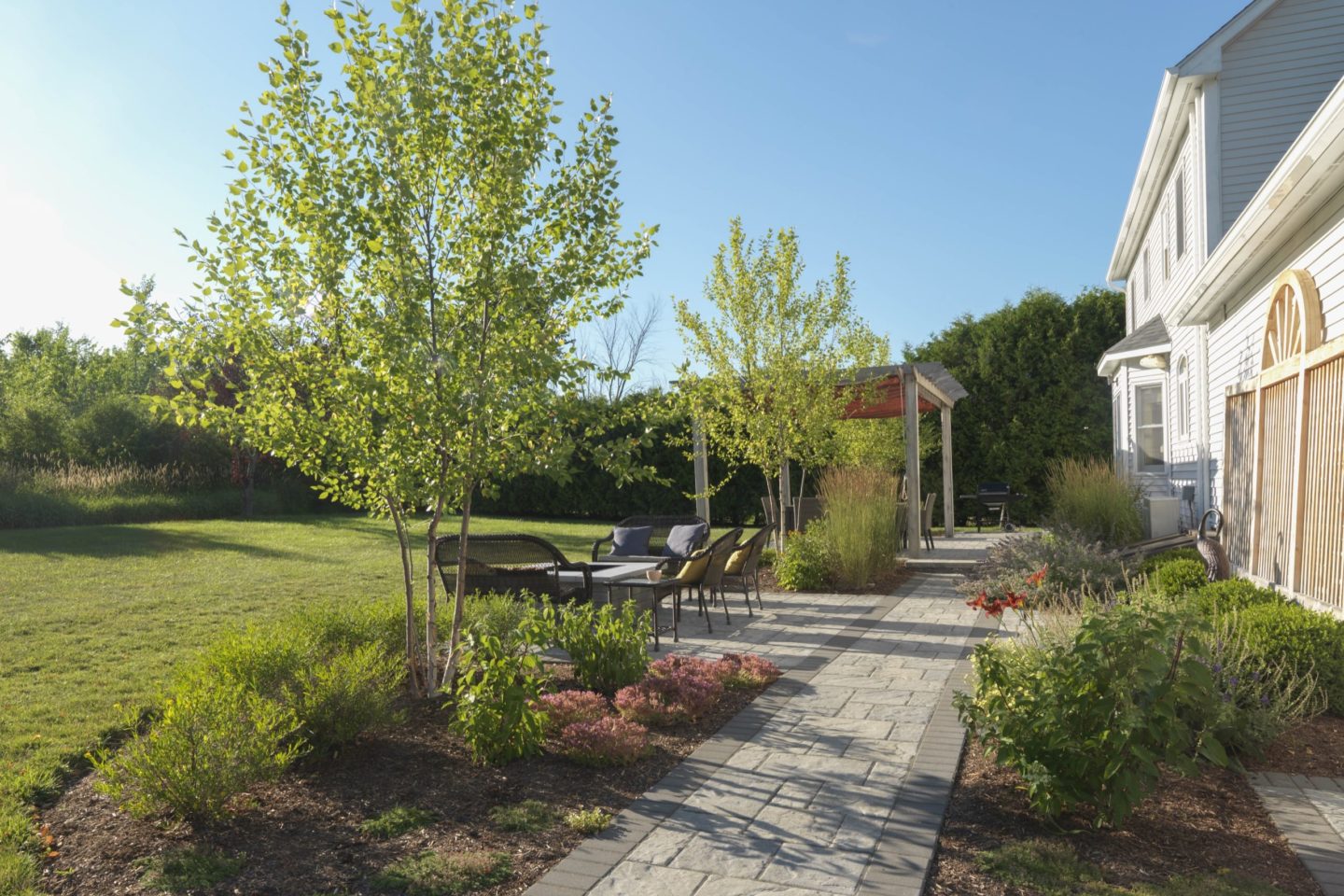 The clients loved the end results. The husband often works from home and couldn't be happier with his new outdoor office. He said that he has spent every possible moment under the pergola with his laptop. The pergola also helped to block the hot sun from the sliding glass doors even improving their indoor living experience. The fire pit has provided many evenings of family enjoyment roasting marshmallows and relaxing. We have since gone back to add foundation plantings in the front and multiple flowering trees on the property.