One of our crews was fortunate to spend most of the late summer at a lakefront property in Colchester with spectacular views. We created an outdoor living space for the clients with various stonework and gardens, as well as made a grand, natural stone stairway that connected the home with the dock below.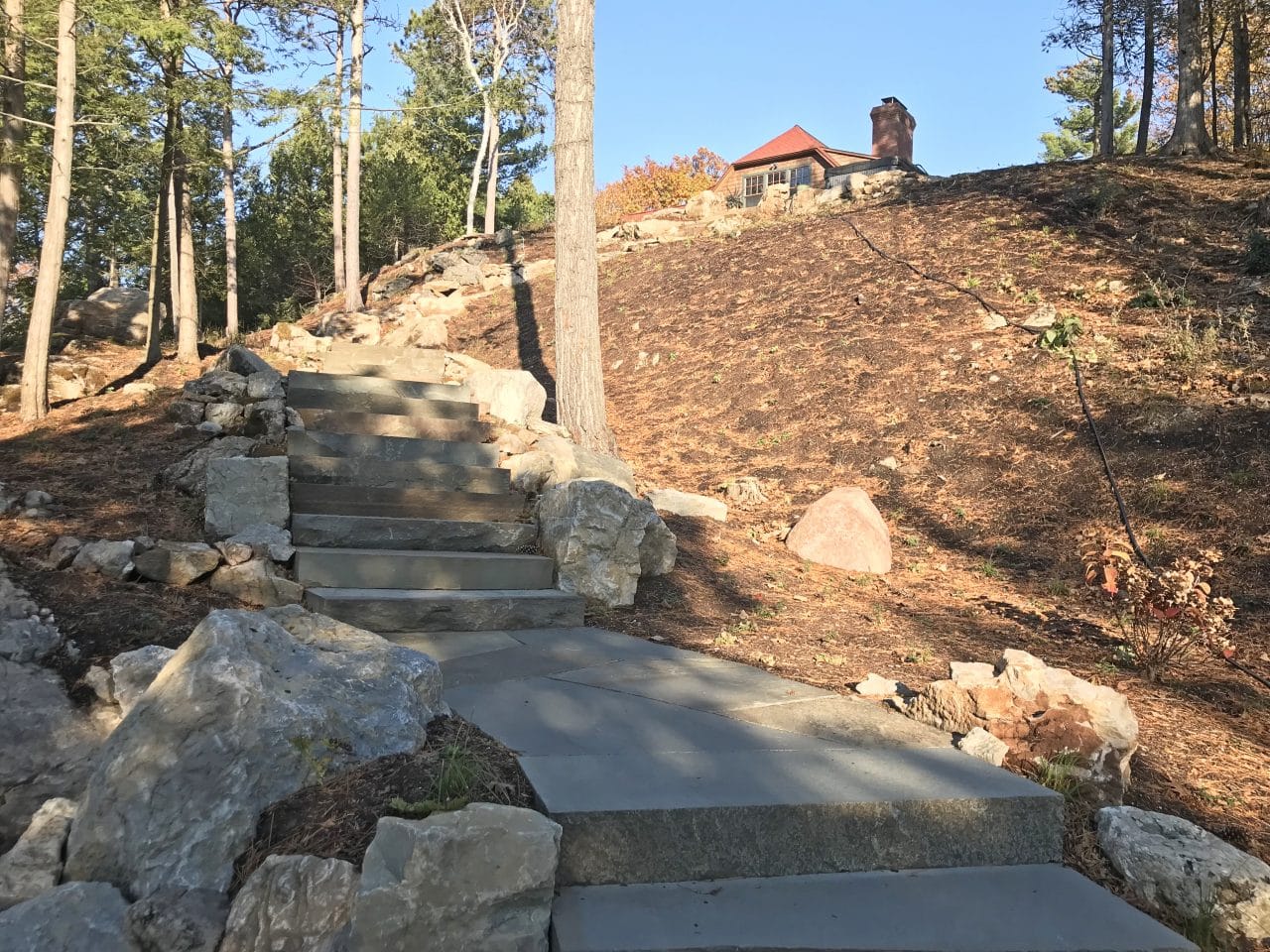 The job itself was a big undertaking; it involved community planting along the steep hillside, blueberry sod, a bluestone walkway in back, foundation plantings, a permeable paver driveway (to help prevent runoff into the lake), and sod in the front yard.
The Client's Goals:
The clients primarily wanted to have easy access to their dock on Lake Champlain, which was down a very steep cliff from their home. They also wanted to have a back yard where they could enjoy time outside, which they didn't have before.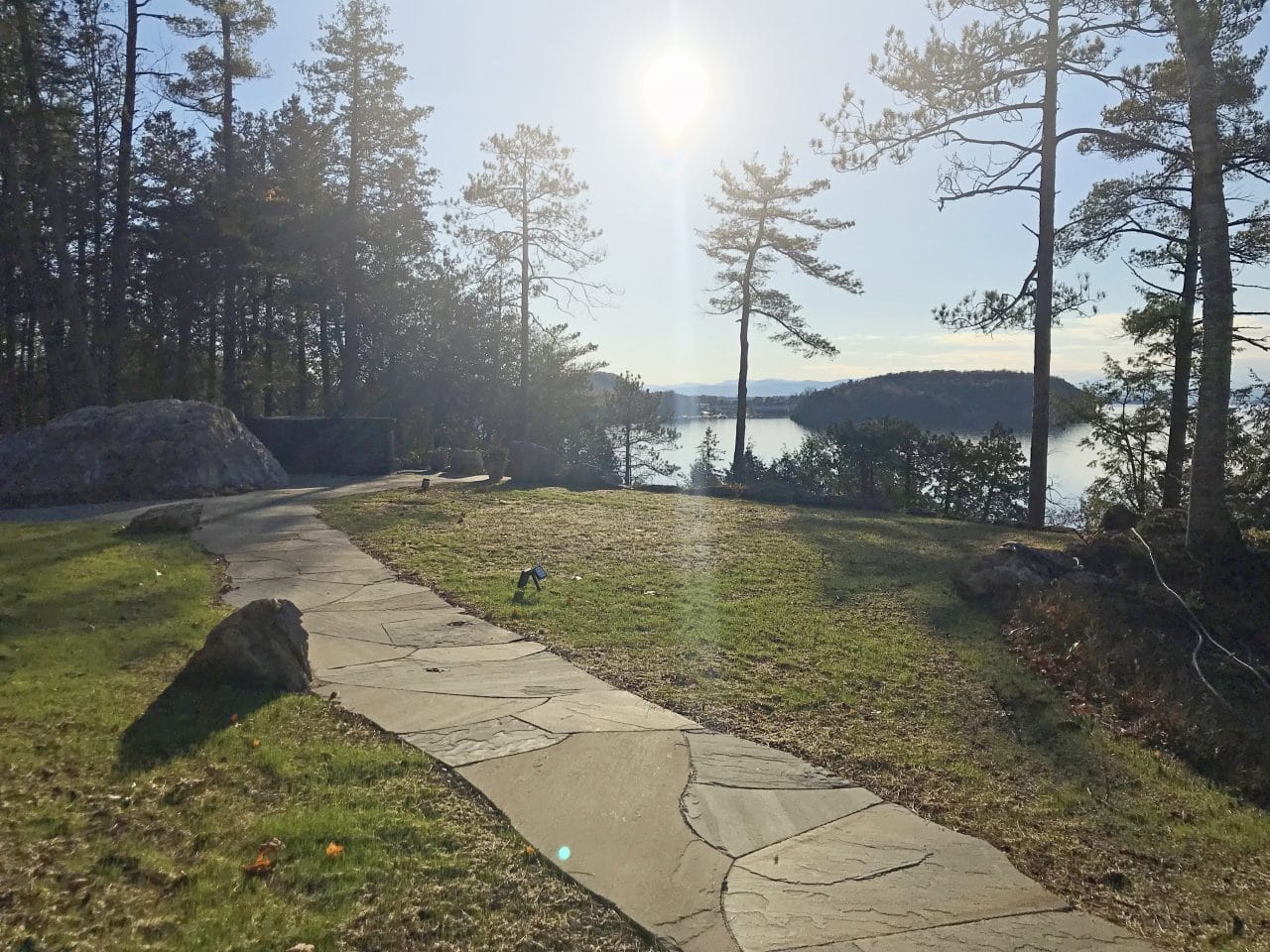 They were tired of tracking gravel into the garage from their driveway, so they wanted a permeable driveway. With smooth permeable pavers, they don't have to worry about tracking anything into the home. A bonus benefit with this type of driveway is that with rainstorms — or even when they wash their cars — the water won't runoff into their yard or the lake below.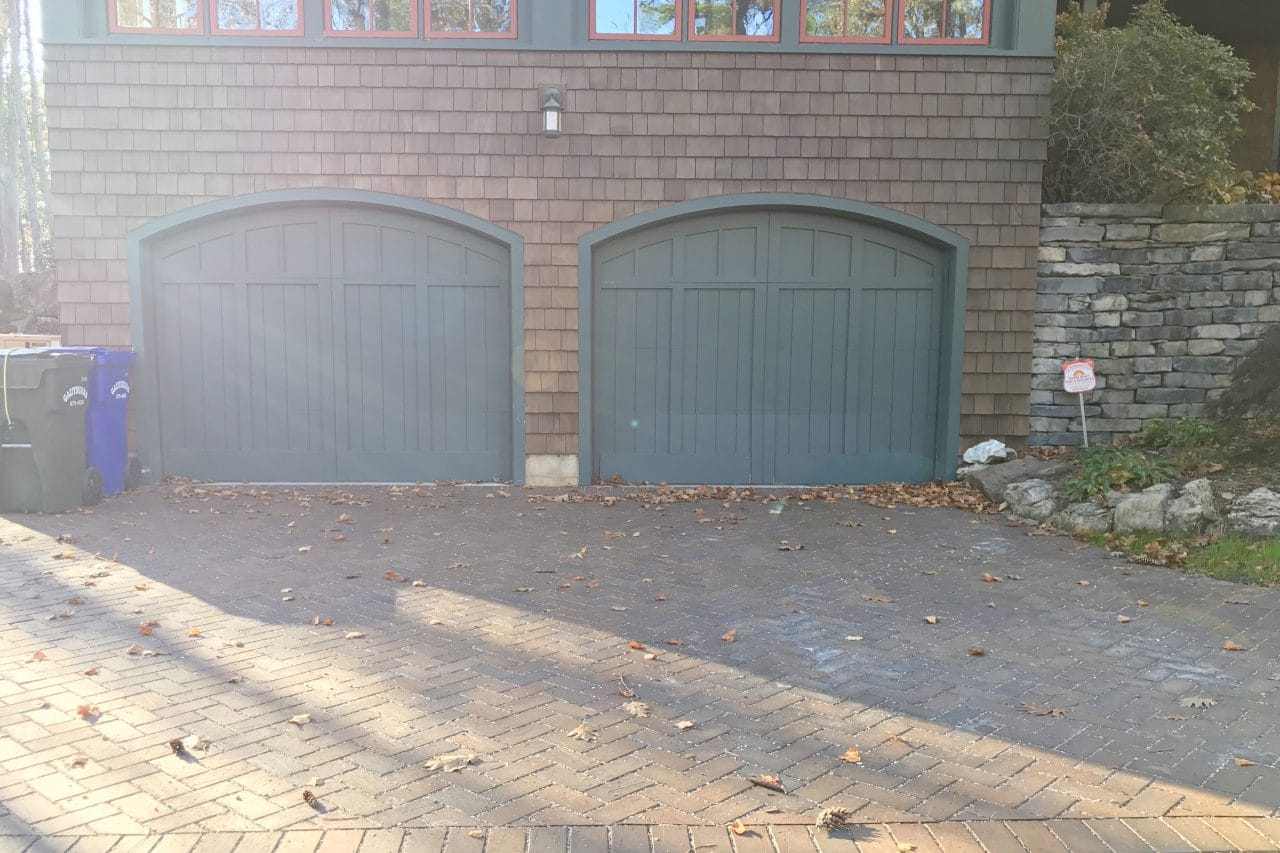 Challenges:
The biggest challenge on this specific project was ledge. Because the home rests on a cliff, the ground was pretty much completely made up of hard rock. To remedy this situation and create the backyard they were hoping for, we brought in a huge excavator and hammered out portions of ledge to create a level space.
Biggest Success:
Our biggest success on the job was also part of our biggest challenge. The hardscape crew, led by Erik DesLauriers, did an amazing job working with the ledge to lay the steps. The result is a completely natural — and easy to navigate — stone staircase that winds down the cliff gradually to the lake.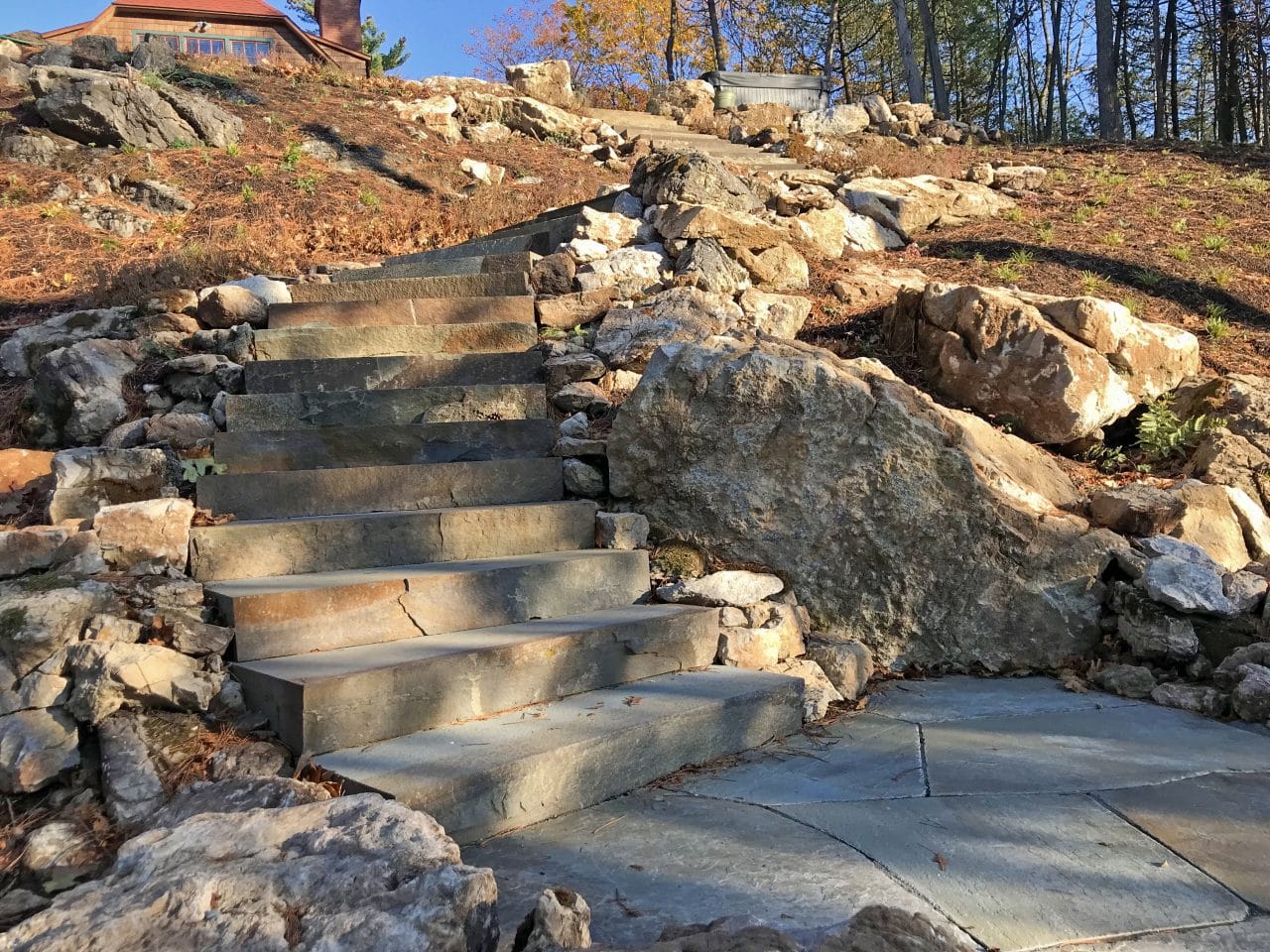 The clients couldn't be happier with the finished product and are already looking for reasons to have us back next season! Because we finished the job in the fall the pictures don't do the plantings justice, but we'll head back in the spring to take more photos of everything in bloom.