As made evident by the photo of our work gracing the cover of The Best of Central Vermont Trend Watch this Spring, fire pits are becoming more and more popular in the landscape.  They have become one of the first things that new clients ask to be incorporated into landscape designs of both new landscapes & landscape renovations.  Why is this?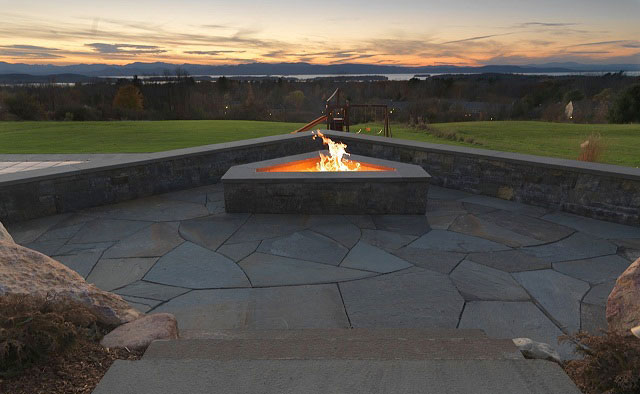 One of the major landscape trends over the past few years is to extend your home/living space outward into your yard. By incorporating a fire pit into the landscape you are increasing your ability to use your yard well into the evening and throughout the year especially here in Vermont. Not only do fire pits add to your useable outdoor space, they can also fit any design style.
If your style is natural and free flowing, small boulders ringing the fire pit, with larger boulders strategically placed as seats would be easily incorporated.  A formal fire pit built out of stone can either be set into the patio or built up as a raised feature for you to place furniture around. Outdoor fire places can create an even more formal look which can be incorporated into outdoor kitchens and double as pizza ovens.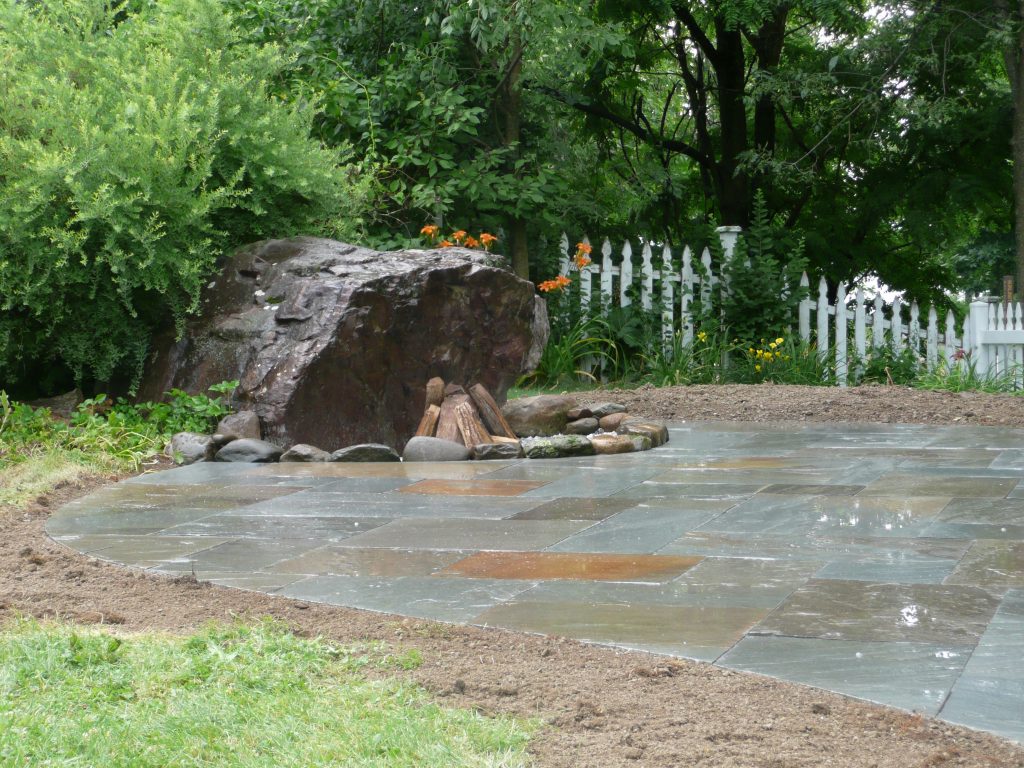 Whatever style is chosen the space is guaranteed to be a hit and you'll be glad you added one to your landscape. You can see some of our past blog posts featuring fire pits titled Backayard Patio and Shelburne Landscape, or this HGTV link for photos of outdoor fire pit designs.